Skeptical about wind power's increasing viability? Well, look at what just happened in middle America: Public Service Company of Oklahoma, which had been seeking 200 megawatts of new wind energy resources, bumped its buy up to 600 MW. And it's all because wind power is a good deal.
"The decision to contract for an additional 400 MW was based on extraordinary pricing opportunities that will lower costs for PSO's customers by an estimated $53 million in the first year of the contracts," the company said. "Annual savings are expected to grow each year over the lives of the contracts.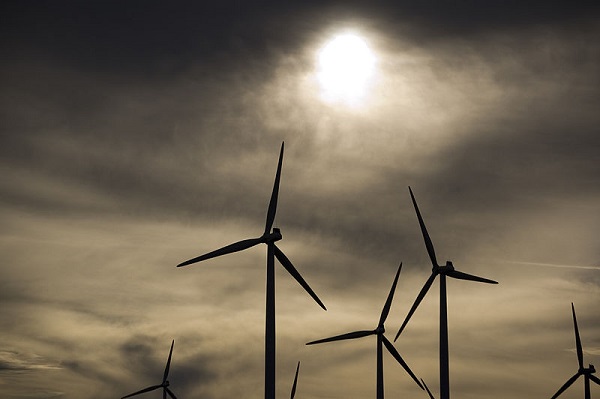 The three Oklahoma wind farms that will begin providing power to PSO in 2016 are:
199.8 MW from Balko Wind, owned by Apex Clean Energy Holdings and located in Beaver County, in the panhandle area of Oklahoma.
198.9 MW from Seiling Wind, owned by NextEra Energy Resources and located in Dewey County in northwestern Oklahoma.
200 MW from the Goodwell Wind Project, owned by TradeWind Energy and located in Texas County in the panhandle area of Oklahoma.
The move by PSO shouldn't come as much of a surprise. In July, Xcel Energy's Southwestern Public Service Company said it was looking to buy nearly 700 megawatts of wind power in the U.S. Southwest. Riley Hill, president and CEO of Southwestern Public Service Company, explained the move in terms strikingly similar to what PSO is saying now: "We are making these acquisitions purely on economics and the savings we can deliver to our customers."
Then there was that report from the financial advisory and asset management firm Lazard last month. The firm found that the levelized cost of energy from wind power has plunged by more than 50 percent in the past four years. "While many had anticipated significant declines in the cost of utility-scale solar PV, few anticipated these sorts of cost declines for wind technology," the company said.