The media home size in the U.S. is around 2,306 square feet, and is often inhabited by four people or less. These McMansions cost a fortune to heat and cool, while sitting completely empty most of the day.
As the world's population grows, it's difficult to see how every family can have a house of this size. In fact, with the majority of us living in cities by 2050, it'll be downright impossible. Apostrophy's, a Thailand-based company, thinks that it's possible for urban dwellers to live comfortably in less than half the square footage of the average American home. And they've got the prototype to prove it.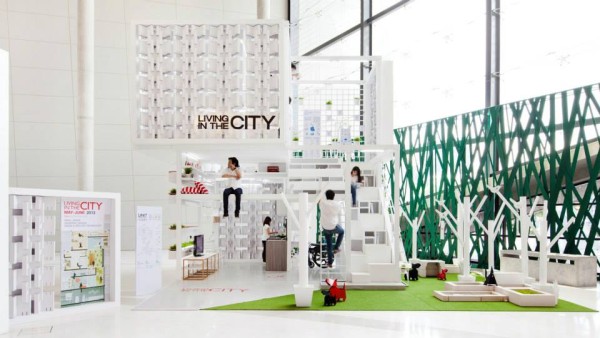 As you can see from the above image, the Living in the City design certainly isn't developed enough for commercial production. It doesn't have a roof or walls! What it does show, however, is that with a little creative architecture, urban families can enjoy a two story residence without the cramped feeling of typical tiny houses or city apartments.
"In all, the unit features a kitchen and dining area, living room, a multi-purpose area, wardrobe, master bedroom, a vertical garden, and a loft which could be used as an office, or perhaps an additional bedroom," reports Gizmag. The variety of rooms are positioned throughout two main floors, two mezzanines, and a vertical garden. In total, the physical footprint of Living in the City is just 1,044 sq. ft.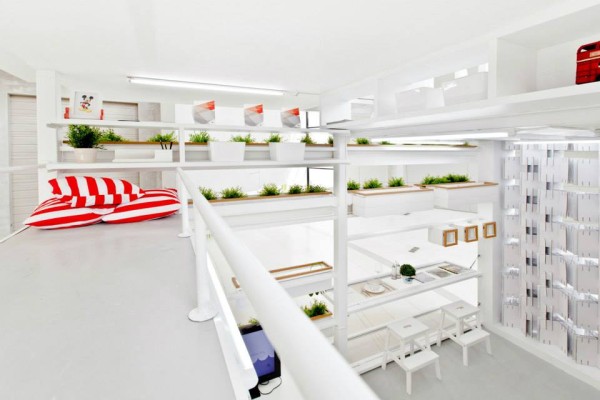 The secret to the deceptively spacious design is modular features: stairs double as shelves, while a portion of the wall folds down into a working desk. The only drawback to the design is a lack of accessibility for those unable to climb stairs due to age or disability. We certainly hope to see continued development of the Living in the City, however, as it holds real potential for sustainable urban development.