It's being called "the world's first commercial scale cellulosic ethanol plant" and "the world's largest advanced biofuels facility." And it's up and running, turning a nonfood energy crop and agricultural waste like wheat and rice straw into a gasoline extender.
The plant, outside the town of Crescentino in northern Italy, actually began trickling out product earlier this year. Builder Beta Renewables and its partner, the enzyme maker Novozymes, have been scaling up operations for the past several months and on Wednesday they celebrated the official opening.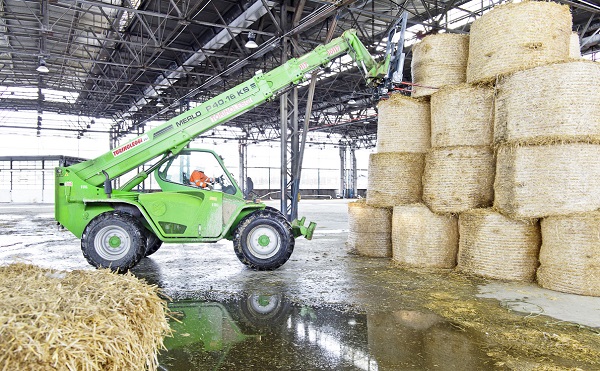 While long sought, this advanced ethanol that doesn't require food feedstocks has been slow to arrive.
Plants are beginning to pop up beyond Crescentino. Furthest along in the U.S. is the Indian River BioEnergy Center in Florida. Its developer, Ineos Bio, said in August that it had just begun producing at a commercial scale. There's also a KiOR plant down in Mississippi that's begun making cellulosic diesel. Still, few think the U.S. industry is about to come anywhere near the quantities needed to meet the demands of the renewable fuel standard. Gasoline blenders, who essentially have to pay fines for not using cellulosic ethanol that doesn't exist, are outraged at this state of affairs. But cellulosic supporters say that without the mandate, the investment needed to grow the industry won't happen.
Back at Crescentino, Novozymes CEO Peder Holk Nielsen said the plant "will turn agricultural waste into millions of liters of low-emission green fuel, proving that cellulosic ethanol is no longer a distant dream. It is here, it is happening, and it is ready for large-scale commercialization."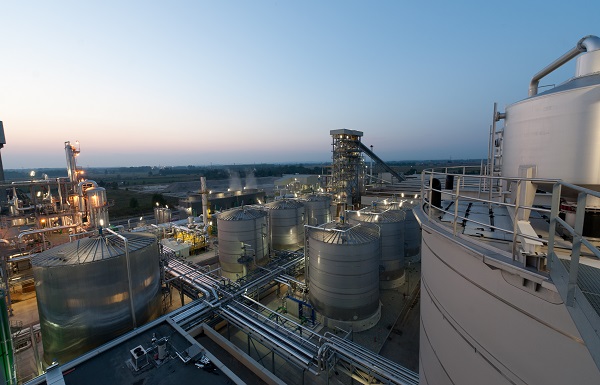 According to Beta Renewables and Novozymes [PDF], Crescentino will use up to 270,000 tons of biomass a year to produce as much as 20 million gallons of cellulosic ethanol. Among the feedstocks is Arundo donax, or "giant cane," described by the companies as "a high yield energy crop that can grow on marginal lands, providing an extra income to farmers for many years." Enzymes are used to release sugars from cellulose, hemicellulose and lignin in the biomass, and those sugars are then converted into alcohol.
The companies say their technology is as advanced as it comes, and claim CO2 emissions reductions of "up to 90 percent compared with petroleum-based fuel." But policy support will be needed if that benefit is to be realized.
"Policy makers now need to send clear signals to encourage the necessary investments in advanced biofuels," Holk Nielsen said. "Stable and predictable blending mandates, incentives for the collection of agricultural residues, and investment support for the first large-scale plants will help move the world substantially in terms of reducing greenhouse gasses, stimulating economies, and providing energy security.