Despite it being a bit of a long shot, I've always thought the relatively small amounts of taxpayer money going into wave power were worth it. I figured, who knows what the industry, just in its infancy, might grow into? We should support it and see.
But OregonJon, a commenter on a conservative website I stumbled upon, raises a point about some of these subsidies – the ones to Ocean Power Technologies – that I think deserve consideration: Should they be going to a company that pays its executives salaries of nearly a half-million dollars a year?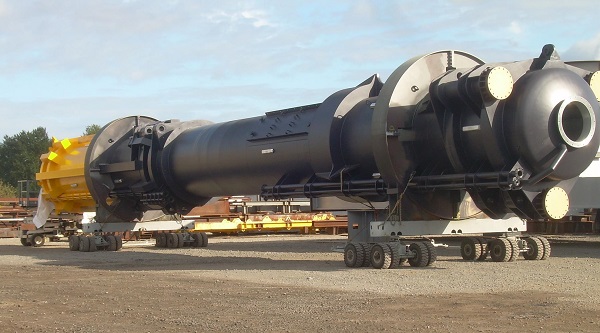 OPT just got $1 million from the U.S. Department of Energy, and it wasn't the company's first taste of federal largess: In 2008 it got $2 million and in 2010 it won two $2.4 million awards and another worth $1.5 million. New Jersey and Oregon have helped the company, too.
Looking at the company's most recent annual report [PDF], it's clear that it could use the cash: It lost $14.8 million in the fiscal year ended April 30 this year, and $15.2 the year before. The annual report also notes that the company, which first incorporated in 1984 and then began business operations in 1994, "has incurred net losses and negative operating cash flows since inception. As of April 30, 2013, the Company had accumulated deficit of $140.7 million."
So OPT has never made money. It's scratching and clawing for every penny it can find to develop its technology.
And it's paying its executives really big salaries.
I could have known this by reading the publicly traded company's filings closely, but it took OregonJon to highlight it for me. OPT paid George W. Taylor, its executive vice chairman, $495,962 in salary in FY2013. Charles Dunleavy, the CEO, made $439,676. Brian Posner, who just departed as CFO, pulled in $303,523. There have been bonuses, too. OPT's high-profile Oregon project, expected to be operating in pilot mode by now, has foundered, and looks like it won't happen for years, if ever. But somehow in 2012, Taylor and Dunleavy each earned a $98,000 bonus, and Posner got $40,000.
OK, so if the stockholders of OPT – who have seen the share price fall from $18 in 2007 to $10 in 2009 to $1.65 as of Thursday morning – want to shower the company execs with big money, that's their call. Maybe they think these guys are worth it. But is this the kind of feisty, underfunded, scrambling startup that deserves taxpayer support? What do you think? I hate to feed the knee-jerk, anti-renewables mob out there, but this makes me wonder.