Scotland has announced a rather aggressive plan to push electric vehicles as the main form of personal transportation for those who must own autos. This plan, among other things, calls for all Scottish towns, cities and communities to be free from "petrol and diesel fueled vehicle emissions by 2050."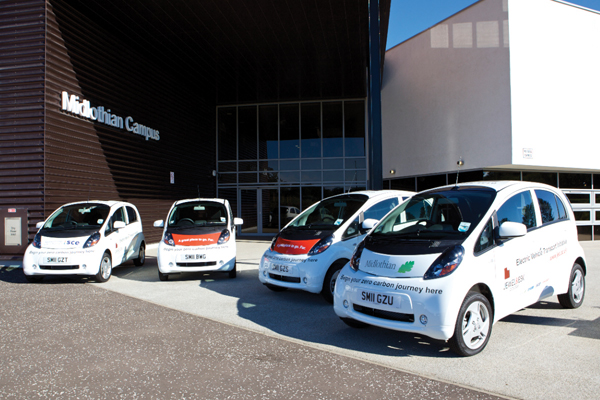 This roadmap [PDF], as the Scottish government calls it, contains a range of pledges by officials backed by over £14 million of investment over the next two years  – including installing charge points at all of its main buildings and replacing petrol and diesel vehicles in its fleet with electric alternatives. While this is impressive, what's being considered to help nudge more consumers into electric cars is even more so. Specific items helping out in this regard include:
free installations of charging kits in the home
grants to help with purchase costs of electric cars and vans
Discounted ferry fares for electric vehicles on all routes to Mull and Bute, as well as a 50% discount on single car tickets
no road tax
a cost to run at at 2/3p a mile to power an electric car compared to 16p a mile for the average fossil-fuelled family car
deployment of rapid charge points at intervals of at least 50 miles on Scotland's primary road network
expert advice on their environmental and financial benefits in the form of a new new electric vehicle network tool
Whether or not this bold plan will be completely feasible by 2050 remains to be seen, as only a few hundred new EVs popped up in Scotland last year. Even if it isn't all come to fruition by that point, however, any moves that are made towards a lower carbon transportation model are better than none at all.
"This transformation is absolutely vital to achieve our ambitious climate change targets," said Transport Minister Keith Brown in a statement. "It will also help improve local air quality with a resultant improvement in public health and wellbeing and contribute toward further energising Scotland's economy through opportunities for our flourishing green technology industries and our renewable energy sector."