Following the success of cell phone recycling efforts by Sprint and AT&T, Apple recently announced intentions to launch its own buyback program. As e-waste continues to pile up in our landfills and junk drawers, technology manufacturers have come under increased pressure to make proper disposal more convenient for consumers.
Called the "iPhone Reuse and Recycling Program," Apple's latest effort will allow customers to bring an old iPhone into an Apple Store and receive immediate store credit in the form of an Apple gift card. Whether or not the Apple-centric scheme will pull iPhone owners aware from other recyclers offering cold hard cash remains to be seen.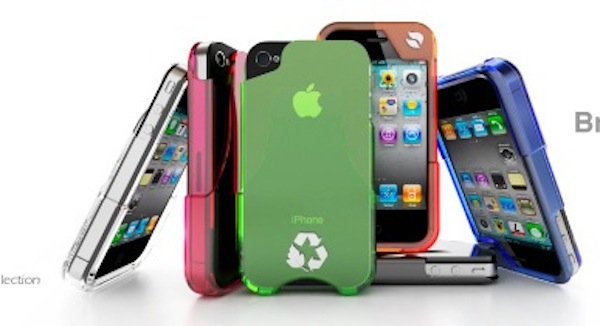 True to form, there are a few key conditions for participation in the Apple program, which, despite the convenience of in-store recycling, may be a barrier for some Apple users.
From ABC News:
"First, to get money in exchange for a phone you must trade in a working iPhone. Apple store employees will assess the condition of the phone and determine the value of the phone. According to sources, a 16GB iPhone 5 in good condition would be valued at close to $300. It is unclear if phones with more storage would be worth more.

"The trade-in is also only applicable to those who have an iPhone contract. If you are not currently on a contract or if your contract is up, customers will have to sign up for another cellular contract to take advantage of the program."
This pales in comparison to other buy-back programs. Sprint, for instance, offers customers a merchandise or service credit of up to $300 when customers trade in their eligible wireless devices, regardless of the carrier or manufacturer.