The Empire State Building has been an American icon for generations. Now, thanks to a $20 million award-winning energy retrofit project that was announced in April 2009, it's quickly becoming a sustainability icon as well.
Upon completion of the program, upgrades to the Empire State Building will reduce total energy consumption by more than 38 percent, energy costs by $4.4 million annually, and carbon emissions by 105,000 metric tons over the next 15 years, according to the owners. To chronicle this important process, a sustainability exhibit was opened in the building's second floor Visitor's Center in 2010. Recently, the exhibit unveiled numerous audio-visual enhancements to the interactive, multi-media installation, making it even more exciting for visitors to learn how the building is going green.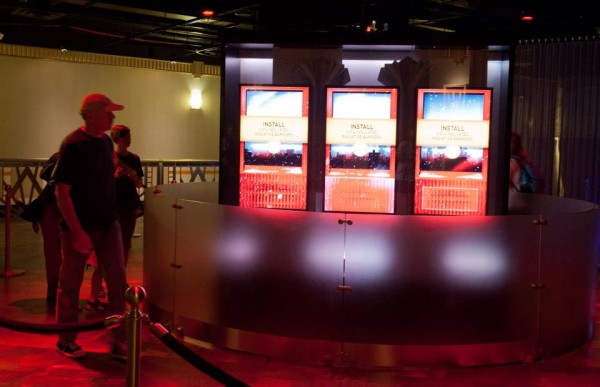 The sustainability exhibit is meant to tell the story of the Empire State Building's retrofit program. Through the exhibit's exciting displays, the building's millions of annual visitors are educated about the positive global impact of both energy efficient building and sustainable living practices.
The exhibit space was recently enhanced with updated features such as ambient lighting, high-quality sound effects and improved visitor traffic flow. "Specific changes include the addition of metallic industrial curtains to isolate each experience, creating a more modern feel and easing visitor movement through the different exhibits, as well as accent lighting which enriches each section and creates a more cerebral and enjoyable visitor experience," explains a press release.
"Each display is also augmented with audio enhancements tailored to the retrofit video displayed on the screen. Sounds such as running water through the pipes of the chiller plant or the hum of the city were incorporated to immerse the visitor in the ESB retrofit story and create a full sensory event."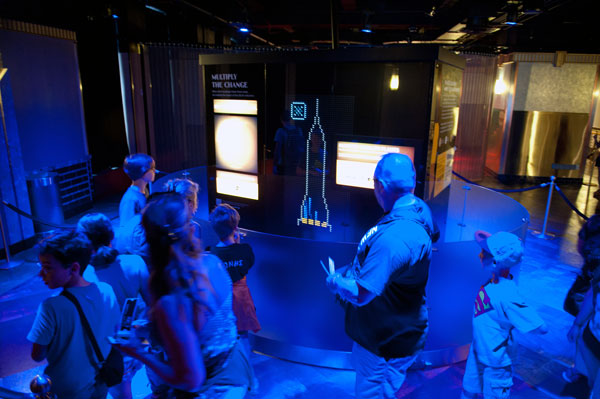 Although the retrofit project is far from complete, the Empire State Building's owners are already seeing significant results: The building recently announced that its groundbreaking energy efficiency program has surpassed expectations for the second year in a row, saving over $2.3 million.