It might not be completely fair, but the U.S. Department of Energy is under fresh criticism for the sorry state of advanced biofuels production in the country.
An audit [PDF] from the department's Office of Inspector General said that, yes, small pilot projects supported by the Bioenergy Technologies Office have emerged from what so far has amounted to $603 million in spending – but the legislation backing the program had much higher expectations than that.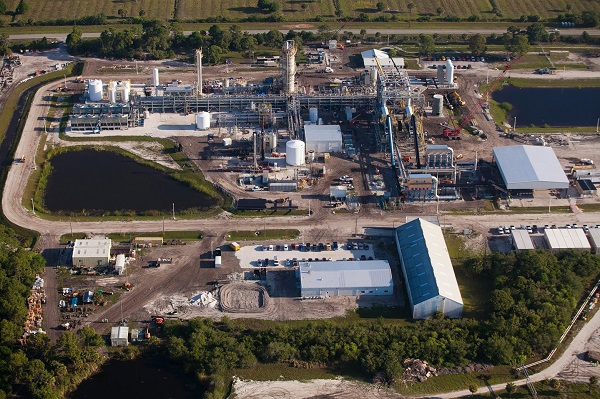 "The Department had not successfully achieved commercial-scale operations even though the funding opportunity announcements (FOAs) issued in 2006 and 2007 indicated that the proposed projects should be operational at the commercial scale within 3 to 4 years," the audit said. "Additionally, we found that the Department was not on target for achieving its 2014 production capacity goal of 100 million gallons of advanced biofuels."
The bioenergy program works by sharing costs with private developers on a whole range of advanced biofuel technologies. These are potentially important because unlike corn-based ethanol and soy-based biodiesel, cellulosic and bio-based hydrocarbon fuels made from nonfood feedstocks as well as waste materials and algae might be able to directly replace gasoline and other fuels in gas tanks and refineries without warping food markets.
But none of these technologies is anywhere near where those who have promoted them said they would be by now.
The U.S. Energy Information Administration recently said output this year could "grow  to more than 5 million gallons in 2013," and by 2015  production capacity could be up to 250 million gallons.
That's might sound impressive – until you compare it to expectations.
"Although cellulosic biofuels volumes are expected to grow significantly relative to current levels, they will likely remain well below the targets envisioned in the Energy Independence and Security Act of 2007," the agency said. "That law set a target level of 500 million gallons of cellulosic biofuels for 2012 and 1 billion gallons for 2013, growing to 16 billion gallons by 2022."
The new audit didn't blame this state of affairs entirely on the DOE program.
For one thing, the program was dealt a big setback by the Great Recession, which sidelined a lot of the private capital that was going to go into building plants.
Also, the audit lauded the program for requiring projects to achieve milestones before coughing up funding, which resulted in the Department releasing "only 56 percent of the obligated funds for commercial-scale and demonstration-scale projects as of March 2013." And it said that given the "inherent risks associated with projects of this scope and complexity" it was not "in a position to fully evaluate the scientific and/or technical merits of integrated biorefinery projects."
Nevertheless, the audit concluded, "if the Department had validated the technology at the pilot and/or demonstration scales, it would have had greater assurance that the projects were ready to move to commercial scale."
Bleak as the picture has looked for advanced biofuels, there have been signs of progress this year. In August, for example, a Florida biofuels plant that can turn things like yard, vegetative and household waste into ethanol began operating.