Is Toyota, already king of the hybrids with the Prius, plotting a super-powered hybrid mating green car technology similar to that of a racer with the body of its Yaris? That looks like a strong possibility if rumors are to be believed based upon a recent teaser announcement ahead of the Frankfurt Motor Show next month.
Toyota, in a statement today, said it would be present its Hybrid-R concept for the first time to the world at the popular auto show in Germany. The hybrid is "based on an existing production model" and features a
hybrid system that combines a low-capacity, high-power internal combustion engine with electric motors to give a combined maximum power output of more than 400 hp.
The Japanese automaker noted as well this design study features "similar technology from the TS030 and comes with the addition of a dual mode control to make it suitable for both Road and Track." When you put this all together, plus the hint of an image (see below) of what the vehicle might look like, and it becomes easy to speculate that what we will be seeing unveiled is something based upon the "existing Yaris Hybrid sold in Europe."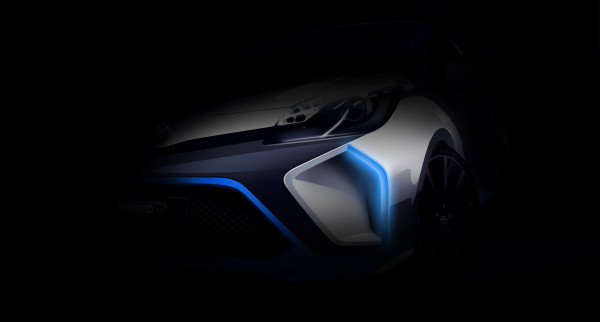 If such is true, the 400 hp combined maximum power output would certainly easily best the current 99 hp offered in the standard Yaris Hybrid configuration. The question is – would you want to drive a zippy hybrid trapped in the body of this subcompact? We'd love to hear your thoughts on this in the comments below.