Coda Energy is a name not many outside of the energy storage space know. It is what essentially though rose out of the ashes of the Coda Automotive bankruptcy earlier this year. It uses some of the battery system technology from the failed electric car as its core offering, and now it looks to be tied into a partnership of firms developing a solar powered, on-board energy storage electric car charging station known as the Eco-Station.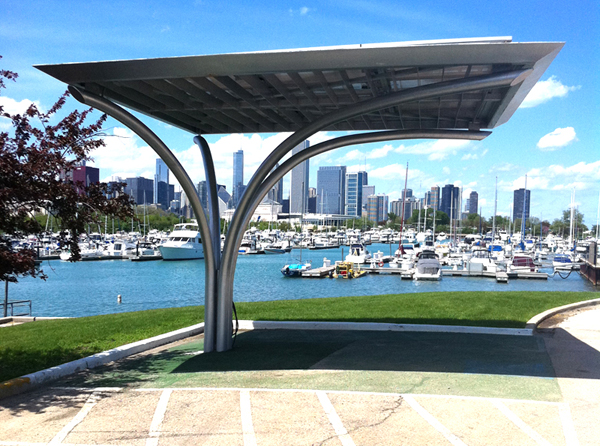 Yes, another solar powered electric car charging station. These things seem to suddenly be appearing everywhere, but in actuality they only make a fraction of overall EV charger deployments to date. This one, which is being nursed along by Coda, Energy Vault and Growing Energy Labs (GELI), incorporates
a 175 kW solar array, DC fast charging, a 40kWh CODA Core UDP energy storage system, and GELI's intelligent Energy Operating System (EOS) software.
The battery energy storage system Coda is providing will store access solar energy collected through the array, "serving as a buffer between the charger and the grid, lowering the charging station's peak power demand." At night, said the partners, stored solar power can be used to charge vehicles and inexpensive, off-peak energy can be used to recharge the battery.  When the Eco-Station is unoccupied during the day, it can sell excess generated or stored power back to the grid and generate revenue.
The first Eco-Station is set to be dropped somewhere in the San Francisco Bay Area. There's no word on specifically where, or what it might cost those wanting to use it to recharge their electric cars.