For many adults, knowledge about the importance of conserving energy came late in life. It's only been in the last few decades that concerns about energy security have become a national conversation, and even more recently, a catalyst for new energy-saving technologies.
Hopefully, the next generations, won't be so late to the party. A new program from the Pennsylvania Department of Environmental Protection aims to educate school kids about the folly of wasting energy, and how to track track energy efficiency. Seventy-two schools across the state of Pennsylvania are slated to participate in 12-day workshops that will be held throughout the 2013-2014 school year.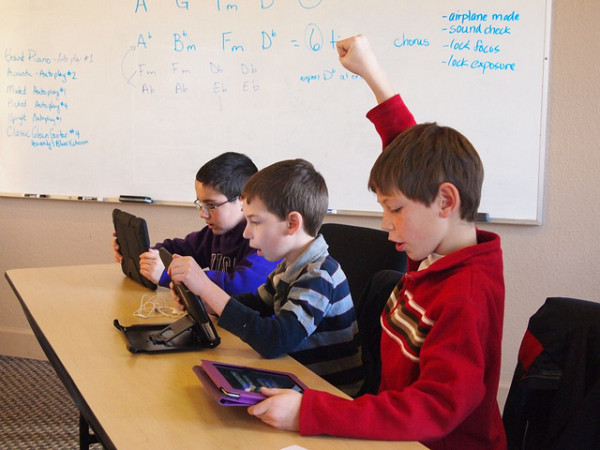 Called the Keystone Energy Education Program (KEEP), the initiative will consist of a series of free workshops, geared to middle school students and faculty. Leadership teams will include three teachers of grades 5, 6 or 7, an administrator and a building maintenance manager. Together with their students, the team leaders will explore everything from electricity generation, transportation fuels, and careers to energy conservation and building energy benchmarking.
"Energy education is critically important for children, teachers and families. The KEEP program will enable participants to learn the importance of conserving our natural resources; the economics of energy sources and technologies; and the value of clean energy for our environment, while enabling the school district to operate the school building more economically to save taxpayer dollars on utility costs," DEP's Director of Environmental Education Jack Farster said in a statement to PA Home Page.
The workshops are based on Pennsylvania's Academic Standards and Assessment Anchors for Environment and Ecology, Science and Technology and Engineering Education. Participating teachers will receive background information, standards-based curricular materials and energy conservation material kits.
For more information or registration materials, contact the KEEP Coordinator Susan Gove at sgove@gove.org.