When's the last time you saw locally grown salads being sold next to peanuts and popcorn at your favorite Major League Baseball park? My guess is never, but that's about to change. The San Francisco Giants recently announced that its centerfield bleachers will soon be replaced with a 3,000 square-foot organic garden designed by EDG Design Group.
According to The San Francisco Chronicle, the in-park urban farm "will be planted behind the center-field wall, a space between the left- and right-field bleachers that is now mostly concrete and the area where replacement sod is grown."  Already Dubbed "Giant's Garden" it's hoped that the fruits, vegetables, herbs and edible flowers grown there will educate baseball fans about the wisdom of growing their own fresh food, and eventually, be used park's catering operations.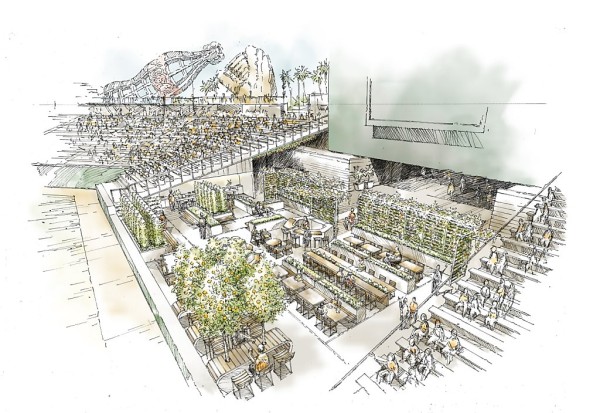 It's been called a "centerfield-to-table" project, and I suspect the Giant's are right in claiming that it's the first of it's kind. "We really wanted to be able to do something that is not just very San Francisco, but a part of today's world," said Larry Baer, Giants president and CEO, told the Chronicle. "The commitment we're making is to create this garden and use that real estate in a way that's productive. We think it's the perfect solution."
The idea is so spectacular, yet so simple, that it caught the attention of one of the country's most famous organic gardeners: Michelle Obama. The subject came up during the Giants' recent visit to the White House as World Series Champions.
According to the organization, the garden will be utilized as community space, even when the MLB season is on hiatus. It's hoped that classes and tours for families and kids will be available in the offseason.
Although construction plans are still in their early phases, renderings of the garden include hydroponic troughs, concrete planters and green trellises, or "living walls."
The Giants hope to have construction completed so the garden is ready for Opening Day 2014. More images here.