Many different tools go into the day to day actions which occur at auto manufacturing plants. One key item is the forklift, which makes it far easier to move around crates and heavy components. It certainly would make sense to make these normally less clean fuel source trucks more environmentally friendly, which is one outcome of a recent large order of fuel cell units by Mercedes-Benz at its operations in Tuscaloosa, Alabama.
Plug Power said it is supplying the German automaker with 123 of its GenDrive fuel cells to power new forklift trucks for Mercedes' material handling fleet at a logistics hub now under construction. This isn't the first time the two have collaborated either, as these units join 72 other fuel cells being used at a nearby vehicle assembly plant.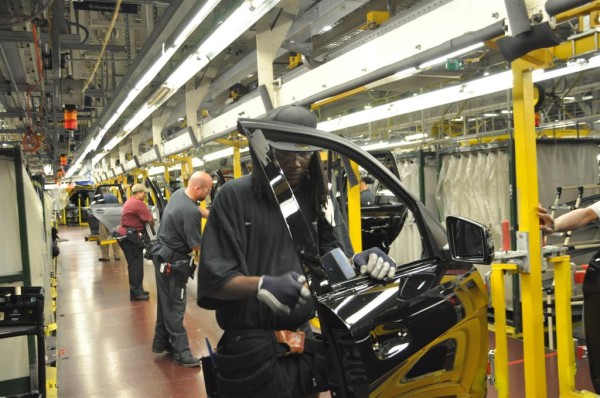 The building the new fuel cell forklifts will be used in is a "$70 million, 900,000 square-foot state-of-the-art warehouse" that supports the receiving, handling and sequencing of parts for a range of Mercedes-Benz vehicles, including the "successor generation of the current C-Class for the North American market beginning in 2014."
The units Plug Power develops are said to be designed as a drop-in replacement for lead-acid batteries, which have possible contamination and storage issues. Compact refueling stations will be available in several locations within the facility, and reportedly the GenDrive modules will take only a few minutes to refuel.
When the new fuel cell forklifts come online, likely by the end of this year, they will ultimately be handling freight coming in from about  240 semi-trailer truck deliveries daily, which amounts to approximately 2.9 million automotive parts each day.