My feet hate to be cooped up in shoes. I wear my sandals until there's snow on the ground, and maybe even a few days after. If you too are a sandal-lover, but are tired of choosing from less-than-eco-friendly brands, I've got some good news.
Gurus Natural Rubber Sandals, a project currently funding on Kickstarter, aims to reincarnate 5,000-year-old ancient Indian sandal design. Made from sustainably-sourced rubber, the sandals mimic those worm by Mahatma Gandhi, and promise to biodegrade quickly when they're too worn out to wear.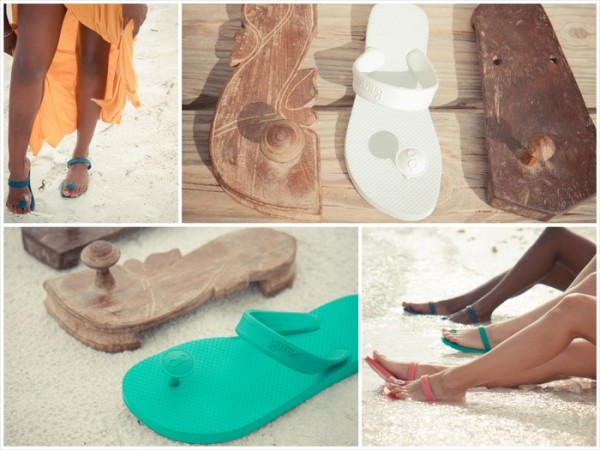 Gurus are the brainchild of Prem Thomas and Joe Choorapuzha, two entrepreneurs who met while working in NYC and later found out that their families grew up on the same street almost 7,500 miles away in Kerala, India.
The footwear they've designed is inspired by an ancient wooden methiyedi (meth-ee-yed-ee) sandal, which some believe to be one of the first shoes ever worn by humans. According to the designers, the sandal's traditional Indian toe post design makes Gurus more comfortable than flip-flops: no more grasping at the sandal with your toes in order to keep it stationary while moving around.
The natural rubber used to make Gurus is hand-harvested from rubber trees in a process that can continue daily for 25 years without harming the tree. This means that if and when the sandals become worn out, they will break down naturally in the landfill. In addition, the company has pledged to plant a tree for every pair sold.
Interested in slipping your foot into a pair? Pre-order via the project's Kickstarter page.