What's said to be the world's first electric aircraft to get a national certification is now officially on sale for the mere price of $39,990. Dubbed the eSpyder, this experimental amateur build kit is offered by GreenWing, a company focused on marketing, selling and supporting electric planes.
The GreenWing eSpyder, reports Wired, will eventually be offered domestically "as a completed, ready-to-fly aircraft." For now though, you'll need to make due with the kit, and that will be very limited in scope. The company is only currently taking 25 orders in the US and 25 in Europe in order it can make sure to give its "initial customers outstanding service by limiting initial production."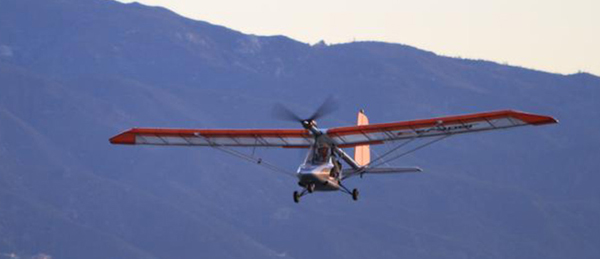 The electric airplane is a one-seater by design, sporting a wingspan of just over 33 feet. It is equipped with a 32 hp (24 kw) Yuneec Power Drive 24 electric motor powered by a 13 kWh lithium battery that takes up to three hours to fully recharge. Standard flying time on power form the battery is rated at up to 1.5 hours. Top speed is rated at a not so fast 68 miles per hour.
Current plans call for the first deliveries to start being made towards the end of the year.