Despite serving 100 billion search queries a month, Google achieved a 9% drop in carbon emissions in 2012 by investing in renewable energy projects around the world.
Renewables Investment
Google announced it decreased total carbon emissions 9% to 1.5 million tons of CO2 in 2012 in its Green Blog this week. It emitted 30 metric tons of carbon per million dollars of revenue compared to 44 tons in 2011.
The search giant achieved the emissions reduction by investing in global renewable energy projects to power its operations, including US$12 million in a 94 megawatt solar project in South Africa and a US$200 million 161 megawatt wind farm project in Texas.
Jolanka Nickerman, Google's program manager commented on the 9% emissions decrease on the Green Blog: "For the fourth year in a row, we're emitting less carbon per million dollars of revenue. This means that our footprint is growing more slowly than our business because we're able to get more done with each gram of carbon we emit."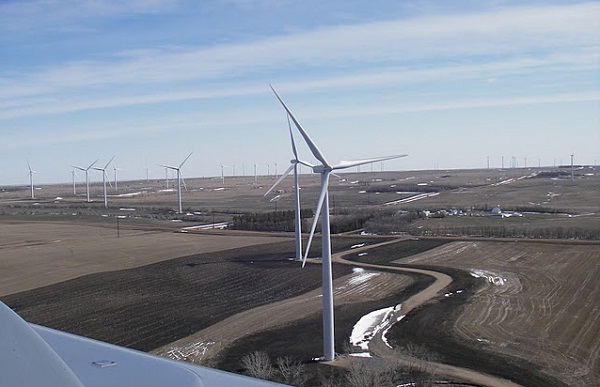 Carbon Disclosure
On top of the reduced emissions, Google purchased high-quality carbon offsets to reduce the carbon footprint to zero for the first time, as required by CDP's reporting methodology.
CDP, a partner of The Climate Group, works to disclose emissions of major corporations. Earlier in the year, CDP announced that a record number of investors making up a combined US$87 trillion in assets, had called for over 5,000 public companies to report on their carbon emissions.
CDP's Managing Director in North America, Tom Carnac told The Climate Group: "We congratulate Google for being a leader in the procurement of renewable energy. Carbon considerations in procurement decisions have the power of shifting demand from high carbon to low carbon supplies, sending a strong signal to the market of shifting consumer and society needs.
"Given the significant impact of energy use on global emissions, it is important that companies like Google are able to procure low carbon energy and reflect it in their carbon footprint. We encourage Google to continue to lead in this space, and to take meaningful action to further reduce its carbon footprint in the future."
Green Leadership
Even without the green power purchase agreements, improvements in energy efficiency would still have reduced Google's carbon intensity to 40.3 metric tons of carbon per million dollars of revenue.
Google has been carbon neutral for six years, a huge achievement considering the website serves 100 billion search queries and 6 billion hours of YouTube videos a month.
Mark Kenber, CEO, The Climate Group, commented: "We urge other companies to follow Google's lead in not only investing in clean energy but also participating in CDP's reporting methodology, to ensure that greenhouse gas emissions across businesses remain transparent. As CDP's research has shown before, there is obvious investor demand for consistency of carbon disclosure among businesses. Investing in renewables and transparent emissions reporting is a prerequisite of climate leadership and essential to achieving a prosperous, low carbon future for all."

Editor's Note: EarthTechling is proud to repost this article courtesy of The Climate Group. Author credit goes to Clare Saxon and Maria Mateeva.