Ford this month plans to recall over 6,300 Focus units, including a number of Focus Electric vehicles, due to an exterior lighting defect. This issue, if left uncorrected, could create a hazardous condition for drivers at night.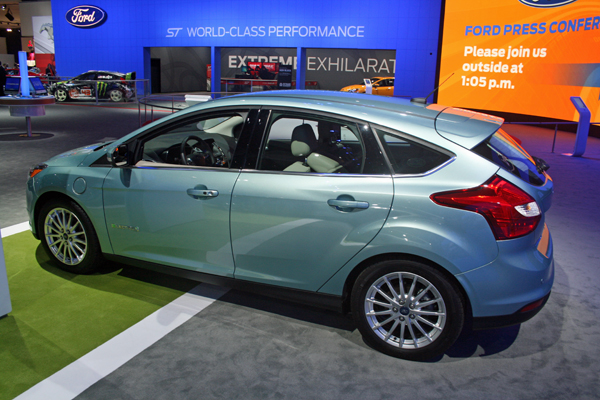 The recall, posted up on the National Highway Traffic Safety Administration website and mentioned by Autoblog, impacts certain 2012-2013 Focus Electric models that are equipped with with High Intensity Discharge (HID) headlights. These vehicles, manufactured between September 15, 2011, through May 6, 2013, suffer from a wiring incompatibility that may keep the front side marker lamps from functioning properly. The concern specifically around this issue is that
without the proper illumination of the side maker lamps, the vehicle may be less visible in night time conditions, increasing the risk of a crash.
No vehicles to date Ford is aware of have been involved in an accident from this defect. It was first brought to the automaker's attention back in April due to a warranty return for an "inoperative Light Emitting Diode (LED) strip." An internal investigation into this found the larger problem and thus the recall was issued.
Ford plans to offer a free fix for the issue which will modify the headlamp assembly wiring. Owners may contact the Ford customer relationship center at 1-866-436-7332 and reference recall number 13C04 or contact the National Highway Traffic Safety Administration Vehicle Safety Hotline at 1-888-327-4236.