In a world of reality show competitions, it's no surprise that the EPA has chosen to turn energy efficiency into a survival of the fittest contest. The 2013 "Battle of the Buildings" will pit commercial buildings against each other to save energy and fight climate change.
All buildings and tenants that submit complete energy use data for calendar year 2013 (January 1, 2013 – December 31, 2013) using EPA's custom report are invited to compete. This year, around 3,200 buildings qualified by monitoring and reporting monthly energy consumption using EPA's online energy tracking tool, Portfolio Manager.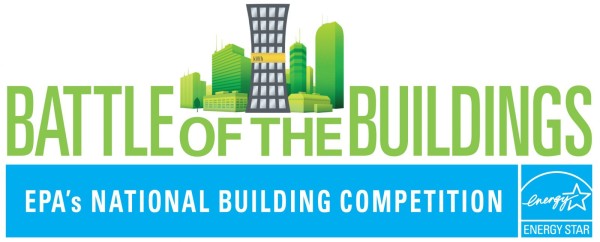 In order to do well in the competition, property owners must get creative. Technologies that cut energy waste are implemented, and typically tenants are encouraged to participate through energy-conserving behaviors.
This year, for the first time ever, commercial tenants occupying part of a building can also compete, provided they have energy data for the full 2013 calendar year. "That means that stores in an enclosed mall, offices occupying a floor or portion of a commercial building, or any other tenant occupying part of a commercial building can join in the fun!" states the competition website.
This year's entry pool is widely varied, with buildings that range from less than 10,000 square feet to mega skyscrapers of a million square feet or more. Buildings also vary widely in age, with some over 100 years old, and some barely two years old.
All 50 states are represented, including the District of Columbia, Puerto Rico and the U.S. Virgin Islands. "The diverse mix of competitors includes the Hard Rock Hotel in Orlando, Fla., a Catholic cathedral, a rectory in Seattle, New York City's historic 100 Park Avenue building and Busch Stadium— which is home of the St. Louis Cardinals," reports Energy Manager Today.
This year, Energy Star has also added some new categories. This year's entrants can take home prizes for Overall Winner, Most Valuable Participant, Top Tenant and 20% Reduction.
"Battle of the Buildings is a great opportunity for businesses to save money while reducing carbon pollution that contributes to climate change," said EPA Administrator Gina McCarthy, in a press release. "These are the kinds of smart, innovative solutions that are going to help solve the environmental challenges we face today."