The right has long enjoyed hitting President Obama on his support for algae-derived biofuels, mocking the idea that "pond scum" could fuel Mom's SUV as she makes her daily rounds (you know: a little target shooting, a stop at the beauty salon, taking the kids to soccer practice).
But the administration has been undaunted, and this week new Energy Secretary Ernest Moniz announced $16.5 million in support for the development of algae biofuels. The important thing to know is that this money is for research projects – a recognition that while there's optimism about algae, there's a lot needs to happen before it can be a player.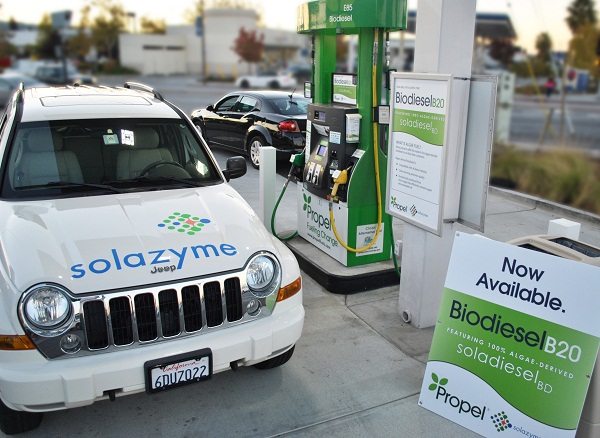 Here's the four projects the administration said it would help fund, as outlined in a DOE statement:
Hawaii Bioenergy ($5 million DOE investment): Based in Lihue, Kauai, Hawaii Bioenergy will develop a cost-effective photosynthetic open pond system to produce algal oil. The project will also demonstrate preprocessing technologies that reduce energy use and the overall cost of extracting lipids and producing fuel intermediates.
Sapphire Energy ($5 million DOE investment): Headquartered in San Diego, California, Sapphire Energy will develop a new process to produce algae-based fuel that is compatible with existing refineries. The project will also work on improving algae strains and increasing yield through cultivation improvements.
New Mexico State University ($5 million DOE investment): For its project, New Mexico State University will increase the yield of a microalgae, while developing harvesting and cultivation processes that lower costs and support year-round production.
California Polytechnic State University ($1.5 million DOE investment): California Polytechnic State University will conduct research and development work to increase the productivity of algae strains and compare two separate processing technologies. The project will be based at a municipal wastewater treatment plant in Delhi, California that has six acres of algae ponds.
The administration's goal is to have cost-competitive biofuels by 2022. It sees faster progress coming on other second-generation biofuels – cellulosic and hydrocarbon-based fuels made from "nonfood feedstocks, waste materials and algae can directly replace gasoline and other fuels in our gas tanks and refineries" – aiming for cost-competitive drop-in biofuels by 2017.
To that end, Moniz also announced $6 million for a project led by FDC Enterprises of Columbus, Ohio, "to reduce harvesting, handling, and preprocessing costs across the entire biomass feedstock supply chain." Here we're talking about things like wood, grass and agricultural waste. These inputs are finally beginning to gain a market with the recent start-up of an advanced plant in Florida and another another in Mississippi.