Glass is one of the few materials that can be repeatedly recycled without losing quality. Still, when I've reached the end of a wine bottle, I often feel sad just tossing it into the recycling bin. There are DIY projects and upcycling options, but you can only have so many wine bottle olive oil decanters or vases.
Australian Product Designer Glenn Goodison came up with Half-Glassed, a better way to keep wine bottles out of the landfill, and for just a few bucks, he can save the DIY-challenged among us from cutting off our fingers.

A recent transplant to Berlin, Goodison started using his artistic ability to transform wine bottles into practical household goods. The range of products he's been making by hand include drinking glasses, vases, candles, and adorable windowsill planters.
"After building my website to sell my glassy wares, orders from local Berlin establishments and around the world have been pouring in," Goodison explains. "However, in order to meet demand and dreams of expanding my product range, I want to take this little eco-friendly business to a whole new level…"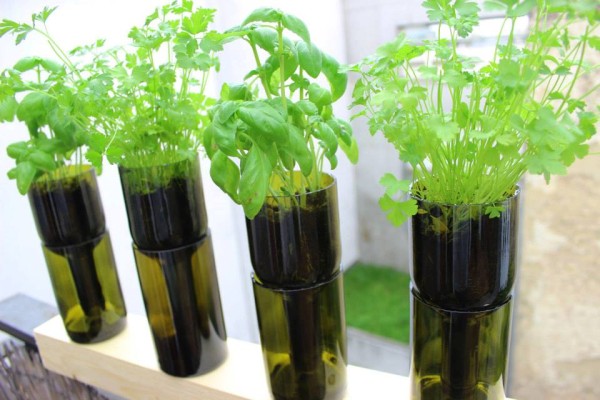 To that end, Goodison recently started a crowdfunding campaign on Indiegogo. With a goal of just over $19,000 USD, hopes to be able to increase the speed and safety of his glass cutting and polishing operation by purchasing new equipment with funds raised. He'll also move Half-Glassed into a larger space, as his Berlin apartment is getting quite crowded with all the bottles and machinery.
If the campaign is successful, Goodison plans to add upcycled lamps and chandeliers to the product line, which are sure to be a favorite among those who love upcycled accessories in their home.
For a modest contribution of $20 – $50, you can get your hands on a nice sampling of Goodison's Half-Glassed collection. Learn more at the campaign page!