On July 9 at the Naval Support Facility (NSF) Indian Head in Maryland, the Navy said goodbye to the Goddard coal-fired power plant when the aging facility was demolished.
Constructed in 1957, the Goddard Power Plant generated steam, compressed air and approximately 67 percent of the electric power used at NSF Indian Head. With most plants having a service expectancy of 25 years, the Goddard Power Plant was past its due date, ultimately requiring frequent repair and maintenance that is costly and inefficient. The outdated equipment made steam production and steam transmission unreliable, the Navy said in a release.
The demolition of the Goddard coal-fired power plant will save NSF $7.5 million each year, and more than 50 billion pounds of carbon emissions will be reduced annually.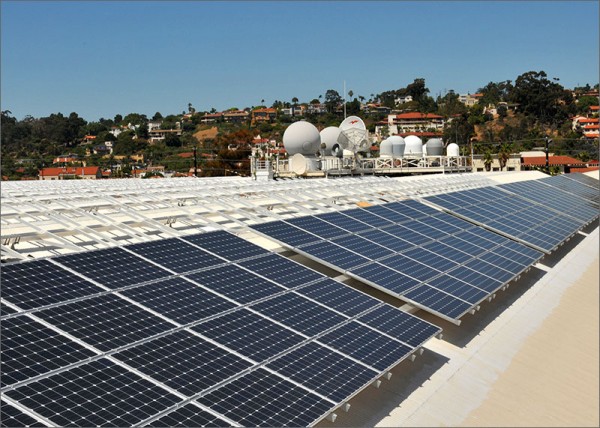 "What you see here is a project that is going to save the Navy $7.5 million a year in the tough fiscal environment that we're in and that we're going to be facing for several years, if not a decade or more," Deputy Assistant Secretary of the Navy for Energy Thomas Hicks said. "We're going to need projects like this that deliver those types of savings."
Energy use is expected to decrease by 50 percent, water consumption by 75 percent, and steam requirements by 80 percent.
"Each year with the current plant," said Capt. Kenneth Branch, commanding officer of Naval Facilities and Engineering Washington (NAVFACWASH), "we're moving 46 million pounds of coal more than 400 miles by rail, barge, and truck to Indian Head."
In addition to moving beyond coal, the Navy is developing clean energy solutions like solar and EV charging stations on its bases. On June 4, the Navy installed the first charging station at Naval Support Activity Mid-South in Millington, Tennessee. Mid-South is one of nine Navy sites preparing to install solar carports under a $10 million contract. Veteran-owned OpConnect is funding additional charging stations for the military, including Indian Head.
Besides charging stations, this year the Navy invested $7.7 million in energy efficiency and alternative energy technologies as stated in the Department of Defense's 2013 Investment for Military Operations report. These initiatives include efforts for microbial fuel cells, advanced photovoltaics, biofuel, and wave power.
The Department of Defense is on track in lowering fuel emissions, but still scores low (pdf) in energy intensity. At least the DOD is committed to defending the nature of environmental stewardship by installing conscious efforts to use and save energy.

Editor's Note: EarthTechling is proud to repost this article courtesy of Sierra Club. Author credit goes to Annie Szotkowski.