Monday was a day that was perfectly illustrative of SolarWorld USA's current plight, with a big marketing initiative running hard into a wall of bleak solar reality.
While the manufacturer was touting a 30-year guarantee for its panels – yet another bid to differentiate its products in a world that increasingly sees panels as mere commodities – reports emerged that 100 more employees were being lopped off the payroll at its big Hillsboro, Ore., plant.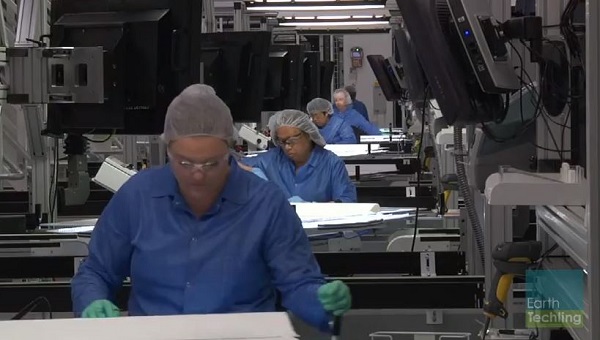 It was just two and a half years ago that SolarWorld boasted of hiring its 1,000th worker at Hillsboro, but since then it's been nothing but pain, pain and more pain. This latest round of cuts, which the company told the state of Oregon would happen by Aug. 31, will apparently trim SolarWorld's dwindling Hillsboro workforce to around 600.
Amid massive global oversupply, SolarWorld is hardly alone in its struggles. Just a few days ago Panasonic said it would shut down a plant in Hungary where 550 worked, and over at Greentech Media they've got a roster of companies that have disappeared in the solar shakeout.
While SolarWorld's Germany-based parent struggles to reorganize, the U.S. unit in Oregon has been fighting to convince buyers that not all solar panels are the same and that its often higher prices are justifited. As the Oregonian's Richard Read wrote earlier this year, "Among analysts, the rap on SolarWorld is that it has failed to differentiate its cells and panels from cheaper commodities made by competitors."
One tack the company has taken has been to emphasize that the panels are made in America. Thus the "SolarWorld Freedom Plan," a leasing program that "guarantees the use of high-quality American-made solar panels in every installation."
On Monday, the company tried to put the spotlight on a 30-year guarantee it offers with its Sunmodule Protect panel, which uses a lightweight glass backsheet instead of plastic. SolarWorld actually introduced this product in March, but will be showing it off at the big Intersolar North America Exhibition this week in San Francisco. In its press release today, the company tried to put a dollar value on innovation:
Compared with energy generation guaranteed under a standard 25-year linear guarantee, the power guarantee for Sunmodule Protect solar panels in a hypothetical 250-kilowatt system installed in Southern California would cover additional generation that under typical meteorological conditions would be expected to realize a net present value of $25,981.