Last fall, the imminent deployment of a fully approved wave energy buoy off Oregon had a lot of people excited. Even the New York Times busted out a long story as Oregon held its fingers crossed that its investment in wave energy might blossom, sending energy to the coast and growing jobs there and elsewhere in the state.
But it didn't happen and hasn't happened and now this deployment seems only to recede further and further away on the time horizon.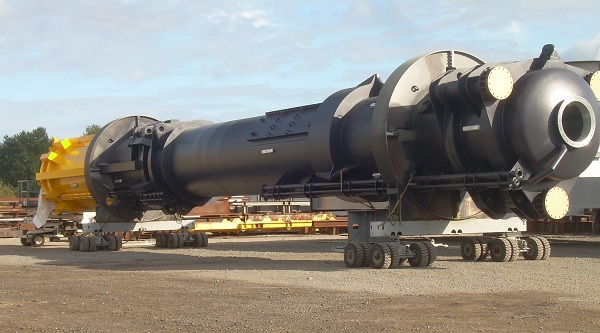 New indications are that it could be years before New Jersey-based Ocean Power Technologies gets a single PowerBuoy – let alone the array of 10 grid-connected devices it's aiming for – in the Pacific Ocean near the town of Reedsport.
Already behind schedule last year, the deployment of that first test buoy, one not connected to the grid, was pushed from fall to this spring. Then this spring OPT said it might not happen this year. In an annual earnings report presentation on Friday this week, the company more or less shut the door on this year, with CEO Chuck Dunleavy, citing regulatory and financing challenges, saying that "such deployment is expected to be delayed beyond calendar 2013."
Even more ominous: The Federal Energy Regulatory Commission on June 19, 2013, granted OPT an extension until May 2014 on several plan-filing deadlines related to the deployment  [PDF], but in a letter dated June 10 [PDF], Oregon regulators told OPT "We acknowledge that implementation of the first buoy will not occur until 2016," and added later that "it appears OPT is a little over 3 years away from deploying a buoy."
In light of that, the Oregon regulators were asking OPT to remove "the anchor, auxiliary subsurface buoy (ASB), and tendon line that were placed in September of 2012," among other requests it made in consideration for extending the use authorization the state had given the company beyond its current April 30, 2017 deadline.