London is currently undergoing a green transportation revolution. Whether its investing heavily in green bus deployment or a public/private consortium that aims to install a number of fast fill hydrogen fuel cell stations, there's a big push in the United Kingdom's capital to embrace more sustainability in this area. Now, through the Low Carbon London trials, 25 Nissan Leafs will be used by individuals to help investigate impact of low carbon technology locally.
Low Carbon London is "designed to prepare Britain's power infrastructure for greater use by electric vehicles and enable the vehicles to be recharged conveniently in London, both at home and on-street." It has already brought free 16-amp charging units to those involved in the trials, and the new Nissan Leaf all-electric car leases going to individuals and their families will be for one year, including support and information.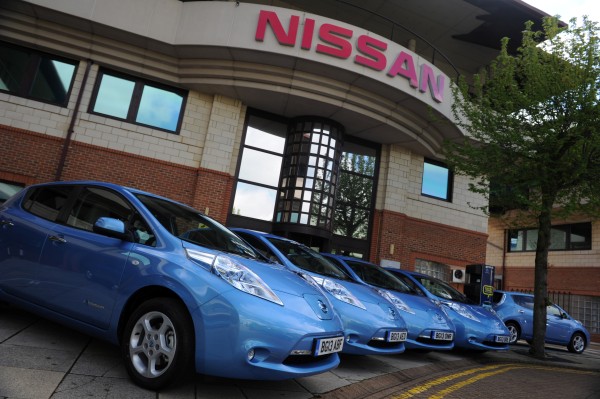 A further 25 Leaf cars, said Nissan, "have been set aside for companies, to not only get involved and experience having an electric vehicle on their fleet, but also see how much they can save.  Both the individuals and companies involved in the project will be provided with a free charging unit at their location of choice, as well as access to Source London – the capital's EV charging network which has over 1,300 charging points across the city."
Companies and individuals chosen to have access to a Leaf will be driving and recharging cars within the M25, which is a 117-mile motorway mostly encircling the greater London area. The project they are being driven for is a £28.3 million initiative pushed by UK Power Networks and largely funded through Ofgem's (the energy industry regulator) Low Carbon Network Fund.