The Mitsubishi Motors i isn't exactly the most popular electric car in the United States right now. Still, those driving the roads near San Jose, California may soon see a lot more of them around town courtesy of what's described as the largest single municipal fleet deployment of light-duty all-electric vehicles in the nation to date.
The bulk of 50 Mitsubishi all-electric vehicles will be allocated to San Jose, with smaller numbers also being given to the nearby municipalities of Los Gatos, Campbell and Mill Valley. These cities are are part of the Bay Area Climate Collaborative (BACC), who's goal is to make the San Francisco Bay Area the "EV Capital of the US." To accomplish, BACC and its partners are aiming for up to 250+ EVs deployed over the next 12 months. Collectively these vehicles could reportedly offer fuel cost savings of nearly $2 million and avoidance of nearly 6 million pounds of CO2 over five years.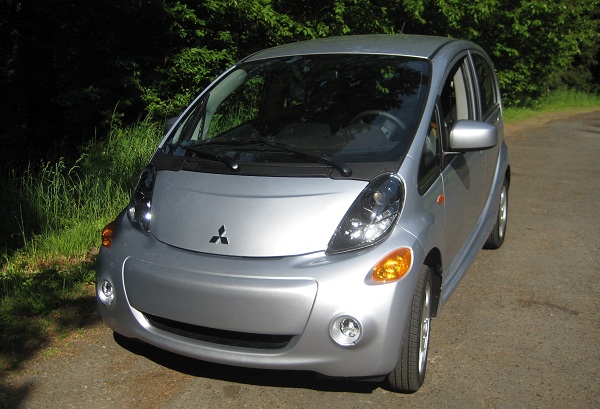 With regards to up front costs, BACC said that
the vehicles were secured under highly favorable lease terms, removing the upfront cost barrier and risk of traditional vehicle procurement. These unique lease options are allowing participating municipalities to expand on their already progressive sustainability efforts, while delivering the significant operations, maintenance and fuel cost savings associated with EVs.
San Jose, with its 38 out of the 50 vehicles, is aiming to have 100 percent of its fleet with alternative fuel vehicles by 2022. This is part of a larger sustainability plan that's said to be at 40 percent of its goal. The smaller cities meanwhile will use their allocations "to both demonstrate the benefits of EVs in fleets and emerge as sustainability leaders."
"For fleets," said Rafael Reyes, Executive Director of BACC, in a statement, "EVs bring improved total-cost-of ownership and insulation from gas price hikes. These municipalities are true clean vehicle pioneers, actively helping to demonstrate the benefits of EVs in fleets and providing a model for other fleets to follow."