Vestas has suffered badly globally, and no less so in Colorado than elsewhere; in 2012, with new orders nonexistent due to U.S. policy uncertainty, the company was forced to cut several hundred workers at factories there.
But that doesn't mean Vestas has disappeared from the state, and in fact last week the company rolled a new product – a 188-foot-long turbine blade – made in Brighton, Colo., that it hopes will be part of a comeback in the next few years.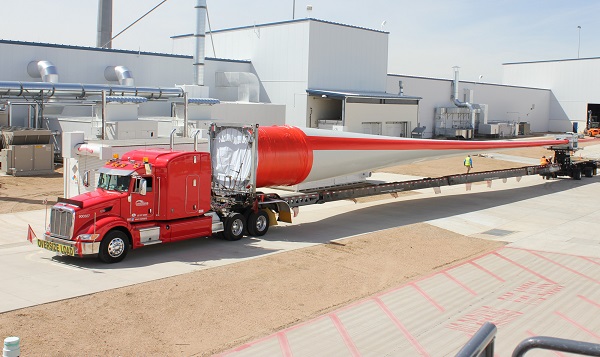 The blade is for the V117-3.3 MW, what Vestas calls a variant on its 3 megawatt platform. Vestas says the 57.5-meter prototype "is the first of a new variation of the 55-metre blade used for the V112-3.0 MW- with a 2.5-metre root extension." The company says it boosts performance on medium wind sites, increasing energy production on an annual basis by up to 7.1 per cent.
What's really interesting here is where this blade is headed; first to the Isle of Wight in England for validation and life-cycle testing, and then to Denmark for assembly and installation.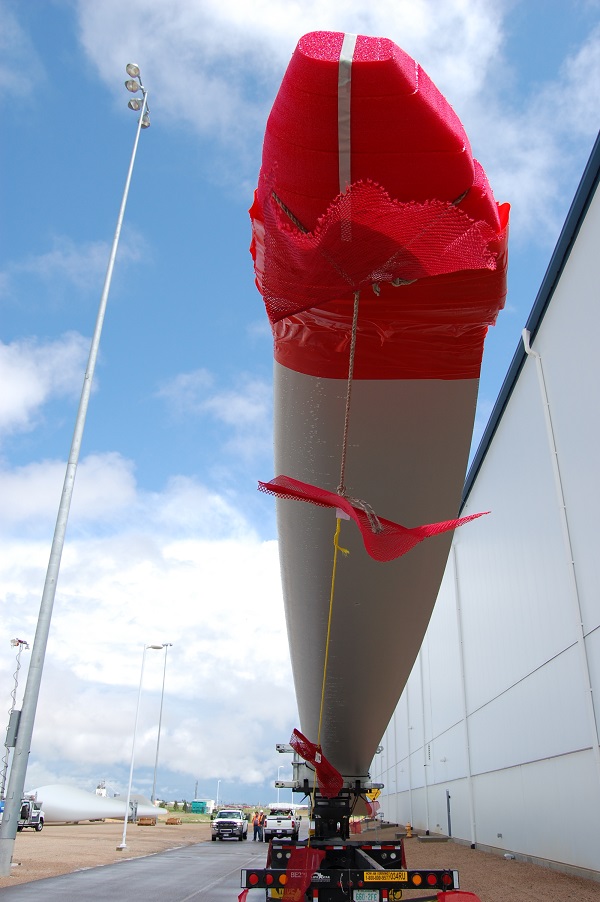 Which prompts the question: Why make a blade that's bound for Denmark in Colorado?
Because the factory was uniquely able to remake itself to put out the product.
"In just five months Vestas has been able to modify the production set up where we can introduce a new blade variant on a flexible production line that can be transformed between blade types within a single day," Chief Manufacturing Officer Jean-Marc Lechêne explained in a statement.
Brighton isn't the only bright Vestas spot in Colorado; the company told the Denver Post that it has boosted its workforce in Pueblo by about 100 in order to make towers for third-party wind developers.