Modern light bulbs and lighting fixtures try, but there are precious few that can compete with the glorious warm glow of the sun. If you prefer to throw open the shades rather than flip a light switch, the SunnyBot was created with you in mind.
This neat little robot, now gathering funding on Kickstarter, is designed to focus the sun's rays on a particular spot, casting a bright glow that's very similar to a lamp…only you don't have to plug it in. In addition to lowering your energy bills, SunnyBot's creators claim it can provide free heat, kill bacteria, and even boost indoor plant growth!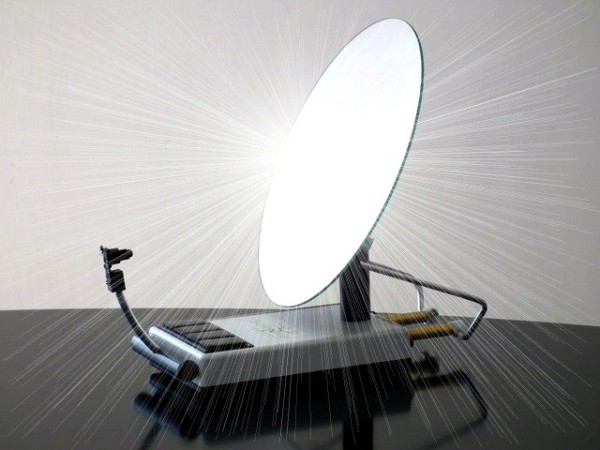 Sunny is an autonomous robot, trained to redirect the sun into places it otherwise might not be able to reach. "As the sun moves across the sky, SunnyBot will know to rotate its mirror, drenching the target with the warm glow of sunlight," explain the designers.
It's capable of lighting up a room with 7000 lumens of healthy sun rays. Unlike artificial light bulbs (yes, even LEDs) SunnyBot illuminates with the full spectrum of sunlight, so a room's colors are instantly brighter and more vibrant.
Although you might not realize it, natural sunlight is good for your health as well. Using SunnyBot instead of a lamp helps to kill rogue bacteria, thus reducing unpleasant odors, humidity and mold inside your home. In doing so, the robot can be used to help retain the sun's heat during winter months, warm a small pool, deliver a full day of sunshine to indoor plants, or help deliver more concentrated rays to a solar panel or solar charger.