Communauto, a car sharing service mostly based out of Montreal, Canada, is set to launch that nation's first electric, one way car sharing service. It follows on the heels of a recent announcement that Indianapolis, Indiana will soon host the largest electric car sharing service to date in the United States.
The pilot project being undertaken in Montreal will make use of twenty vehicles available for those wanting to make trips from point A to point B. It kicks off in the city's Le Plateau-Mont-Royal borough, and is accessible to local residents making use of an OPUS card previously registered in the Auto-mobile system.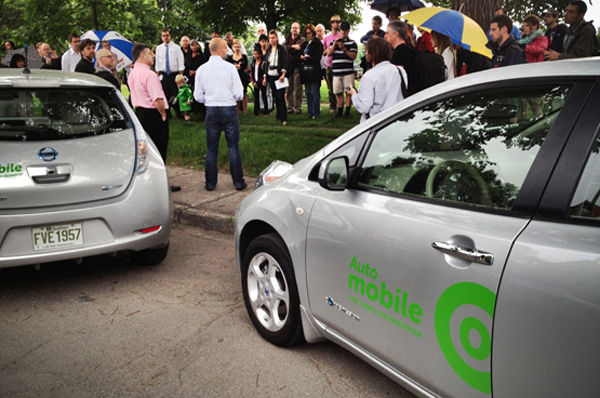 People seeking an electric car to rent search for the nearest vehicles on their smartphone or an Internet connection and block it out for a short bit so they can reach it. Once in the vehicle, the clock starts and rates are $0.38 /minute, $12 /hour and $50 /day ( $0.10 /minute and $6 /hour until the 5th of July). Parking is permitted on all unregulated curb areas and in the coming weeks, the borough will allow for the use of resident-only parking during the project.
The aim of the pilot project , said Communauto, is to evaluate the benefits and impacts of such a service.
"We want to know the effects of such a project on Montrealers' travel habits," noted Daniel Bouchard, head of campaigns at the Conseil régional de l'environnement of Montreal, in a statement. "The environmental gains could be very significant on our greenhouse gas effects and air contaminants, if this service replaces gas-powered vehicle trips. As well as the use of urban space, if users get rid of their second car."