In early 2012, we reported on a move by Comcast to add energy conservation technologies to its existing Xfinity Home platform. By partnering with EcoFactor, a provider of energy management solutions, Comcast said it would create a new service that optimizes the heating and cooling patterns of a home and integrates with the company's digital home entertainment and security services.
Just over a year later, Comcast has announced the launch of EcoSaver, a new cloud-based solution that can help customers potentially reduce their energy use and save money on their utility bills within the first 60 days of service.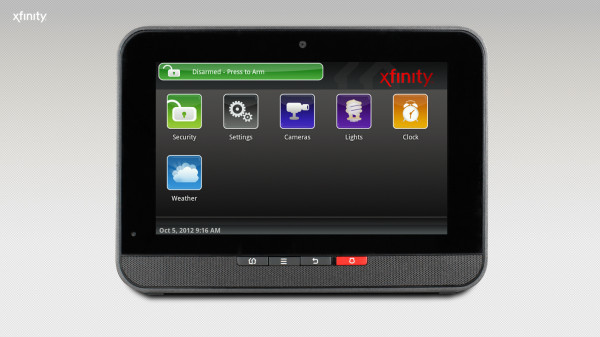 The EcoSaver service, which only works when paired with an Xfinity Home internet-enabled thermostat, is designed to memorize the unique heating and cooling patterns of your home during the first 30 days of use.
Starting on day 31, the EcoSaver software uses real-time weather data, the thermal characteristics of the house and the learned temperature preferences of the occupants to make automatic and incremental adjustments to the thermostat. As Comcast likes to say, it's a "set it and forget it" system that will work to save you energy even when you're not paying attention.
Eventually, subscribers are able to view all energy savings and HVAC run time by the year, month, and day or as a cumulative value in the Subscriber Portal.
EcoSaver is included in the Xfinity Home Secure 350 and Home Control 150 tiers of service. You can also add EcoSaver to your current Xfinity Home Secure 300 or Home Control 100 packages for just $6.95 per month.