After weeks of pondering – and with some qualifications – Colorado Gov. John Hickenlooper this week signed a bill that doubles the amount of renewable energy that the state's rural cooperative electric associations will be required to source by 2020, from 10 per cent to 20 percent.
Two reactions in the Denver Post illustrated perfectly the wide gap that the Democrat Hickenlooper was trying to bridge between proponents and opponents of the bill.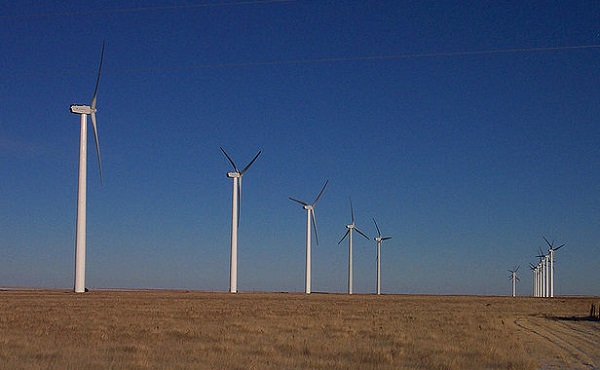 John Nielsen, energy program manager for the environmental policy group Western Resource Advocates said "the 20 percent by 2020 is imminently doable." Kent Singer, executive director of the Colorado Rural Electric Association, said "20 percent by 2020 is an impossibility."
Like I said, a big gap.
Hickenlooper dealt with it by signing the bill, SB 13-252 [PDF], but attaching an executive order and a signing statement. The order creates an advisory committee that will explore improving what Hickenlooper said was an "imperfect" bill. Even as he embraced the quest for more renewables and rejected claims that the bill would cost billions to implement, Hickenlooper asked the committee to examine the pace of the move to renewables, and the potential cost to ratepayers.
Ultimately, Hickenlooper said he was confident that Colorado can find a way to more renewables without breaking the bank.
"The assertion that this legislation will levy billions in costs to rural consumers is not borne out by the facts," he said in his signing statement. ""We know that utilities across the country have actually saved money by incorporating more renewable energy generation. Wind, for example, can cost as little as 2.75 cents per kilowatt hour, which is lower than the average cost of new natural gas generation. Renewable energy generation also offers long-term price contracts, negating the price volatility of fossil fuels."
As the National Resource Defense Council's Noah Long pointed out, boosting its renewable energy requirement is a real turnaround from what some were hoping would happen in Colorado this year.
"The move by Governor Hickenlooper puts Colorado back at the forefront on renewable energy and swings the momentum back in favor of clean energy nationally," blogged Long, legal director for NRDC's  Western Energy Project, Energy & Transportation Program. "The move also sends another big blow to fossil fuel interests, who invested heavily in rolling back renewable energy laws this year. So far, those efforts in the state and the ones in Montana, North Carolina and Kansas have fallen flat."