Around 1.3 trillion US dollars have been invested into the renewable energy sector since 2006 and the growth trend is set to continue, according to a new report by Renewable Energy Policy Network for the 21st Century (REN21). The report also reveals that in 2012, internationally 5.7 million people were employed in the sector.
The 2013 Global Status Report by REN21 — an international group which monitors sustainable energy policy — states that 2012 was the second highest year ever for renewable energy investment, with the gap between developed and developing countries' investment narrowing to just 18%.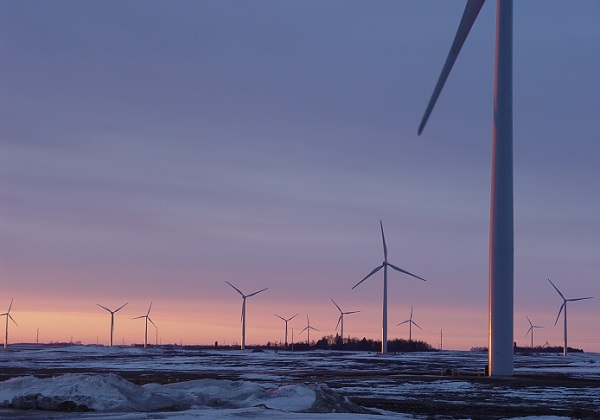 These findings demonstrate unequivocally that renewable energy such as solar PV, wind power, solar hot water/heating, biofuels, hydropower and geothermal are becoming increasingly prevalent internationally, and are efficient alternatives to fossil fuels.
EMPLOYMENT OPPORTUNITIES
The report reveals that the renewable energy sector is responsible for employing millions of people worldwide. In 2012, internationally 5.7 million people were reliant on the sector for work either directly or indirectly.
While a large portion of these jobs are confined to countries such as Brazil, China and the US, increasingly developing countries are realizing the potential of the sector for job creation. In Bangladesh alone, 150,000 people are employed within the sector though the selling, installing and maintaining of solar panels.
INTERNATIONAL COOPERATION
Cross-nationally, the authors write that countries are aligning to increase employment. Ten member nations of the United Nations: Germany, the People's Republic of China, Denmark, France, India, Morocco, South Africa, Tonga (representating small island nations), the United Arab Emirates, and the UK, have formed The Renewables Club, an alliance whose aim is to accelerate the clean energy revolution.
Similarly, the Bonn Climate Summit provided the platform for the Alliance of Small Island States (AOSIS) to vehemently call for greater effort and commitment to tackling climate change through technically informed and target orientated public policy.
In a recent opinion piece, Ambassador Marlene Moses, who chairs the AOSIS argued: "Solving the biggest crisis civilisation has ever faced will require bringing the best minds and best practices together using a focused, results-oriented process with common urgency. If we believe our rhetoric, committing to such an effort and the resources it requires is the least we can do to bring our actions in line with our words."
GLOBAL SOUTH COMMITMENT
The study also reveals that two thirds of the 138 countries who have sustainable energy policies or renewable targets in place are located in the developing world. South Africa, Morocco, Mexico, Chile and Kenya, along with the Middle East and Africa were notable for their high regional growth of 228% to US$12 billion.
Many countries are developing innovative models which could provide the foundation for equitable and sustainable development. A new model known as the pro-poor public-private partnership (5P) is being pioneered by Laos, Lesotho, and Nepal.
The 5P model aspires to:
– Enhance the awareness of policymakers
– Improve access to energy services for rural populations
– Build capacity at the national and local levels to develop policy options for integrating energy and rural development policies
– Create an environment conducive to private sector and entrepreneurial investment for value creation that can be sustained and increased in the future.
POWERFUL ALTERNATIVE
Commenting on the continued rise of renewable energy, Christiana Figueres, Executive Secretary, United Nations Framework Convention on Climate Change, said: "Driven in part by the UNFCCC process and various provisions and mechanisms of the Kyoto Protocol, the increasing deployment of wind, solar, geothermal and other clean energy power sources serve as a powerful antidote to those who claim that a transition to a low-carbon, resource-efficient future is unobtainable."

Editor's Note: EarthTechling is proud to repost this article courtesy of The Climate Group. Author credit goes to Alana Ryan.