Students enrolled in UC Davis' Department of Viticulture and Enology (possibly one of the most awesome majors ever) will now do their swirling, sniffing, and tasting in what is expected to become the first building at any university to be certified Net Zero Energy under the Living Building Challenge.
The Jess S. Jackson Sustainable Winery building is a $4 million state-of-the art structure with all the green bells and whistles you can imagine. Now officially open, it's hoped that the building's ability to capture and repurpose energy and water will allow the adjacent teaching and research winery, brewery and food-processing facility to operate in a self-sustainable manner.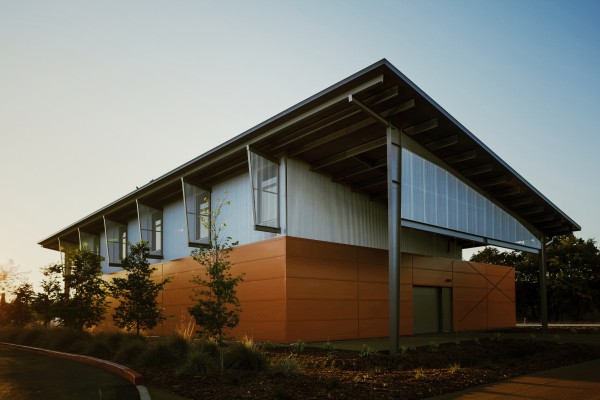 The one-story, 8,500 sq. foot building was made possible by a $3 million pledge from the late Jess Jackson and his wife, Barbara Banke, proprietor of Jackson Family Wines. The most un-sustainable part of making wine is the amount of water needed for processing, and carbon released during the fermentation process. The design-build team of Pankow Builders, Siegel & Strain Architects and Guttman & Blaevoet Engineering incorporated enough high tech features to take care of both.
A high-purity filtration system will recycle rainwater for use in cleaning fermentors and barrels in the winery. This system will allow student winemakers to recapture 90 percent of the water and chemistry from each cleaning cycle. After being filtered through a semi-permeable membrane the water can then be reused in the next cleaning cycle, eventually being recycled as many as 10 times.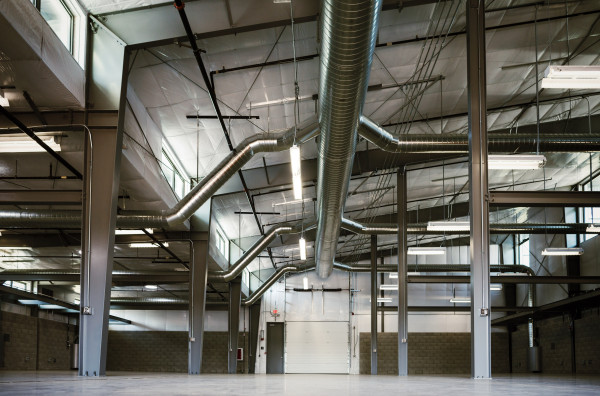 Within the next year, the building will also boast a system for sequestering carbon dioxide captured from all fermentations in the winery. "The carbon dioxide collected from the fermentations will be converted into calcium carbonate, or chalk, once the sequestration system is completed," states a press release.
Chilled water will be produced using a solar-powered icemaker, and the building will generate hydrogen gas by electrolysis, fueling a hydrogen fuel cell for nighttime energy use.
"Because of the building's flexible design, these and each of the other operating systems can be removed and updated as research advances become commercially available," said Professor Roger Boulton, a winery-engineering expert and the Stephen Sinclair Scott Endowed Chair in Enology at UC Davis, in an official statement.
"This is intended to be a building that encourages the adoption of evolving technologies in the areas of energy, water, carbon and byproduct streams, while at the same time operating the winery in a self-sustainable manner," he said.