Even Mitt Romney, during the 2012 presidential campaign, professed his love for renewable energy R&D with programs like the Advanced Research Projects Agency-Energy. Even Mitt Romney! But with the radically anti-clean energy Republicans in the U.S. House of Representatives, forget it.
The Republican-led House Appropriations Committee said a fiscal year 2014 budget plan for the Department of Energy slashes funding for renewable energy programs by nearly 50 percent from their 2013 levels. Included in the cuts is a devastating attack on the ARPA-E program, which sees its budget reduced by 81 percent to $50 million.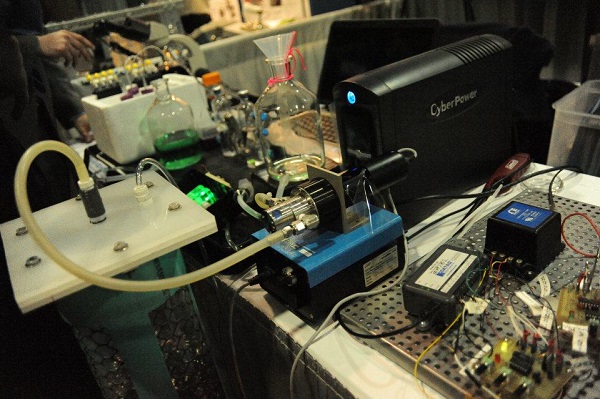 ARPA-E, modeled on the Defense Advanced Research Projects Agency (DARPA) program that was instrumental in creating the Internet, was actually signed into existence by one George W. Bush, although it didn't gain funding until the Obama administration came to town in 2009.
The program became a fast favorite of Steven Chu, energy secretary in the first Obama term. When he left the department earlier this year Chu said ARPA-E had "achieved significant technical breakthroughs, including doubling the energy density of lithium batteries, dramatically shrinking the size and increasing the capacity of high-power transistors, and engineering microbes that can turn hydrogen and carbon dioxide into transportation fuel."
But it wasn't just dyed-in-the-wool greens who liked ARPA-E; like Romney, many who chafed at the administration's renewable energy programs understood that ARPA-E, with its tight focus on very early stage R&D through small grants instead of big investments, was vital to promoting possibly disruptive technologies. It was a recognition that as good as the market can be in directing resources, it isn't perfect and there could still be a national interest in helping high-risk initiatives over the "valley of death" from early-stage laboratory research to proof-of concept prototype.
"Mitt Romney believes the [DARPA] model – ensuring long term, non-political sources of funding for a wide variety of competing, early stage technologies – holds the most potential for achieving significant advances in the energy sector. Investment should be channeled through programs, such as 'ARPA-E,'" the then-candidate's energy plan said.
But the program will be as good as dead if the budget outline from the Subcommittee on Energy and Water Development, and Related Agencies, a subset of the Appropriations Committee, goes through. No need to worry, though, the subcommittee chair said, according to Science magazine's Adrian Cho. The magic market will fix everything.
"The cuts we were forced to make to the applied energy research and development sector will shift work of this type to the private sector," Rep. Rodney Frelinghuysen (R-N.J.) said during a hearing on the bill.