Is there any form of architecture more universally reviled than the residential urban renewal "projects" of the 1950s and '60s? Once thought to be a modern cure for the scourges of city slums, these stark, nearly identical towers appeared worldwide but became new symbols of urban blight and neglect in less than two decades.
While many of these projects have been pulled down in other various waves of urban renewal, some have taken the greener route of renovation. On the outskirts of Paris, a team consisting of French firms Frédéric Druot Architecture and Lacaton & Vassal breathed new life into a decrepit 1960s-era apartment block called Tour Bois-le-Prêtre, proving that it is possible to create more efficient living spaces by making improvements on already existing structures and using far fewer raw materials in the process.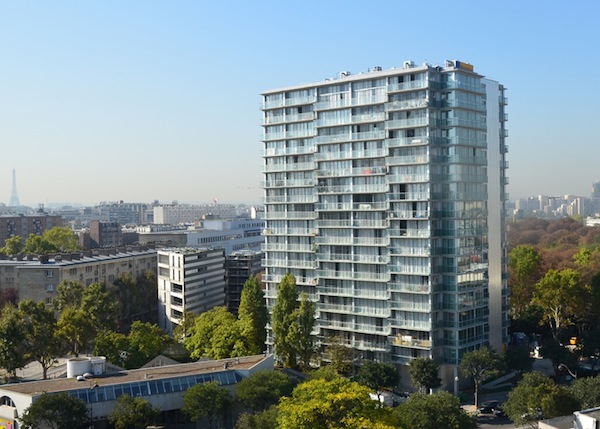 Nicknamed "Alcatraz" by the locals, the 50-year-old, 16-story Tour Bois-le-Prêtre was a crumbling, less-than-inviting hulk before the project began.  After the renovation was completed in 2011, the project won the architecture category of the Design Museum's Designs of the Year Awards, announced in the U.K. in April.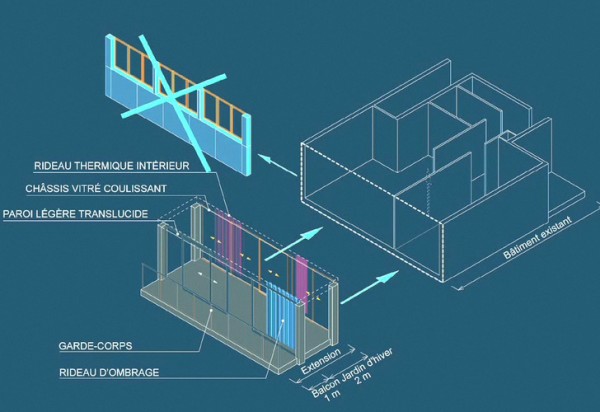 The key alteration during the renovation was the extension the original floor plan outwards to increase the size of the apartments and open them up to more natural ventilation and daylight. A poorly designed façade from a 1990s retrofit was removed and replaced with corrugated aluminum exterior walls, prefab glassed-in conservatories and open balconies.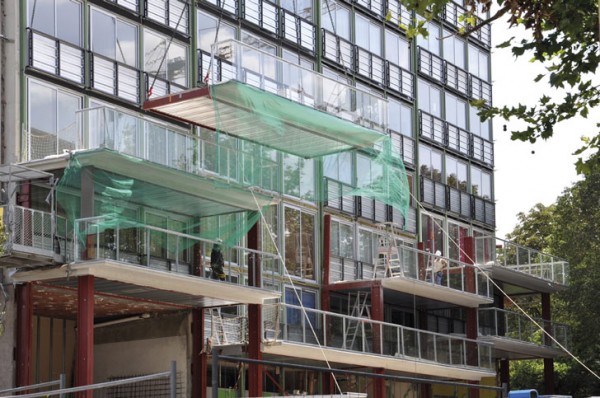 The modular prefab additions, supported by steel posts added to the structure's perimeter, increased the total living space in the tower from roughly 96,000 square feet to more than 134,000 square feet and greatly improved views. With the added ventilation and natural light now available to all 96 residential units, heating costs have been cut in half, according to the project managers. Polycarbonate sheets wrapped around the extensions also help reduce heat loss from the units.
Architect Amanda Levete, one of the judges in the Designs of the Year competition, said the Tour Bois-le- Prêtre is an efficient and clever solution for other outdated residential towers being considered for removal. "Completed at half the cost of demolition and new build, this is an exemplary lesson in harnessing clever thinking and ingenuity to transform neglected parts of our cities," she said.