We've come a long way since the painful market crashes of 2008, but it hasn't been easy. Progress toward a more stable housing, credit, and job market has been hard fought, with far too many workers still looking for a decent job that pays a living wage. A possible silver lining to this stressful time might be the overwhelmingly positive growth of the green job market where other industries have been stagnant.
Ecotech Institute, a Colorado-based college that is the first accredited educational institution in America to focus solely on careers in renewable energy and sustainability, has been tracking this progress. Today, new data from its Clean Jobs Index reveals that there were over 700,00 clean jobs posted across the United States between January 1, 2013 and March 31, 2013–news that's good for our economy as well as our environment.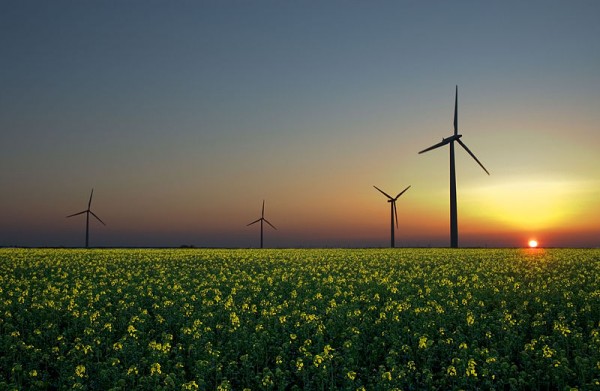 Ecotech's Clean Jobs Index is an informative online tool that breaks down clean jobs by state with links to local listings, helping to fill the data gap left by the U.S. government when it recently stopped tracking green jobs due to budget cuts.
In addition to providing objective information on jobs, the Clean Jobs Index also aggregates data on a variety of sustainability factors in all 50 states, including alternative fueling stations, LEED projects, total energy consumption, energy efficiency, green pricing, net metering and state incentives.
"The Clean Jobs Index shows that there is tremendous job growth in the cleantech sector and signs of positive momentum on the state level for environmental factors that can affect us all," said Kyle Crider, Ecotech Institute's Program Chair and Manager of Environmental Operations. "When we see increases in LEED certification, we know businesses are making sustainable decisions; when we see an increase in alternative fueling stations, we know people are driving demand for greener forms of transportation. These are powerful indicators."
Here are some of the highlights revealed in analysis of 2013's first quarter. To utilize the full state-by-state tool, visit: www.ecotechinstitute.com/cleanjobsindex.