CPS Energy, the municipal utility company in San Antonio, is stepping back from a controversial plan to slash the value of the credit for solar produced from rooftop installations
The company late last week said that it would put its "SunCredit" proposal on hold until May 31, 2014. The scaled-back net metering plan, announced early last month, was originally set to apply to systems installed after April 26 this year.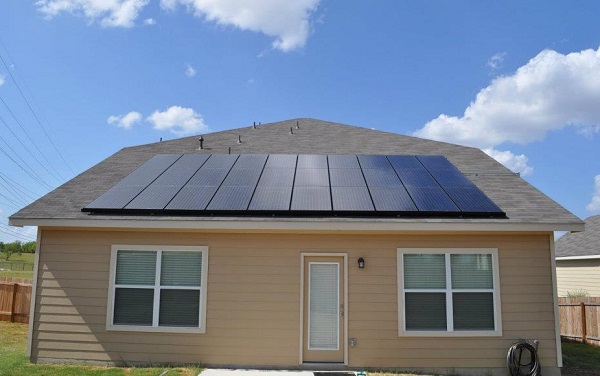 Solar advocates, including contractors, were outraged by the move. As one commenter to our earlier EarthTechling story wrote: "As many as 60 solar contractors started solar companies, relocated or established satellite offices in San Antonio based on a commitment through the year 2020 from the local government. Some almost 40 solar contractors who have survived previous similar tactics from CPS Energy are in imminent peril if this program is implemented on April 27th as announced."
Those voices were apparently not missed.
"We've heard the industry's concerns on a number of issues and we're looking forward to working with them on a program that will allow for a viable rooftop solar industry, while at the same time being fair to all customers," Cris Eugster, the company's executive VP and chief strategy and technology officer, said in a statement.
In a company blog post, CPS said it "remains committed to distributed solar power" and added that "its rebate for rooftop systems is one of the most robust in the country." The company said it has "already paid out roughly $20 million of $40 million budgeted by 2020."
Under its current net metering scheme, CPS Energy credits customers at the retail rate for any rooftop solar production, meaning that each kilowatt-hour of solar production cancels out the cost of each kilowatt-hour of electricity used. The company proposed replacing that system with a "SunCredit," initially set at 5.6 cents per kilowatt-hour, more than 4 cents/kWh below the retail rate.
As we've reported, the issue of how distributed generation – particularly rooftop solar – might impact utility companies is top of mind now amid widespread discussion of a report [PDF] by the utility trade association Edison Electric Institute. That report said solar photovoltaics – along with battery storage, fuel cells, geothermal energy systems, wind, micro turbines, and electric vehicle (EV) enhanced storage – "could threaten the centralized utility model."
The utilities, like CPS Energy, say that generous net metering schemes fail to take into account the cost of poles, wires, substations and the like – things that all customers, even those who produce more solar than their total power usage, rely upon.
But Solar advocates have argued that the utilities are ignoring the benefits that distributed solar brings: reduced pollution and expenses for conventional power; less need for new investment in transmission and distribution; reduced transmission losses; and reduced costs of meeting renewable energy standards.
The California pro-solar group Vote Solar Initiative earlier this year released a report that called utility cost claims for net metering inflated, and said that once the 5 percent net-metering cap is met in the state, non-solar ratepayers will benefit to the tune of a combined $92.2 million per year.
For a good discussion of the issues at play in San Antonio, check out this April 23 Texas Public Radio discussion with Cris Eugster of CPS Energy and Lanny Sinkin, executive director of Solar San Antonio.