Somewhere on Monday – probably in Portland, San Francisco or Seattle or some place like that – the 100,000th plug-in electric vehicle was sold in the United States.
That's the estimate from the EV advocacy group Plug In America, which early Monday afternoon put the number at 100,115 and counting. The group says it bases its number on monthly sales data provided by carmakers.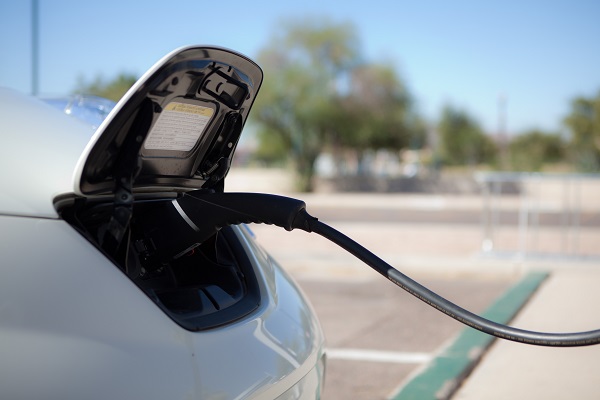 In a recent blog post, Plug In America Director Barry Woods said the 100,000 figure, achieved just a couple of years into the appearance of this new generation of electrics in the U.S., defied the cynicism that has surrounded the vehicles:
Misinformation abounds – about the costs, range, battery resiliency, EV carbon emissions, the superiority of other alternative fuels, a "green" political pre-disposition.   Unfortunately, too often those with the biggest bullhorn shape the "facts." I read a mix of daily articles from news sources all over the world and it would be interesting to document the ratio of negative to positive commentary as an indicator of the market's actual progress. Millions of people are now regularly witnessing the power of electric transportation, yet we still have a newscycle that continues to get it mostly wrong about how these vehicles really work.
Meanwhile, Plug In America's chief science officer, Tom Saxton, pointed to these EV sales and use highlights:
Over a quarter-million people are exposed daily to the benefits of electric transportation
Nissan dealerships in some markets have reported that the Leaf has outsold all other Nissan models for particular sales periods this year
Tesla's Model S is outselling the Mercedes-Benz S-Class, the BMW 7 series and the Audi A8
Chevy Volt drivers alone have logged over 187-million electric miles
The plug-in vehicle market is approaching 48 percent annual growth with both Battery Electric (BEV) and Plug-in Hybrid (PHEV) vehicles finding growing interest
Plug-in vehicle adoption exceeds the adoption of hybrid vehicles over the same timeframe in their market developments
The domestic EV fleet now offers over 2,000 megawatts of battery storage, which may offer significant opportunities for the future management of our electrical grid and the increasing role of intermittent renewable energy sources
Manufacturers making EVs now include Nissan, Tesla, GM, Ford, Honda, Mitsubishi, Toyota, BMW, Mercedes, and Fiat. These plug-in cars have received a wealth of consumer and industry awards