Anyone who's worked in a tall office building know how strong the wind can blow in the upper stories. Eager to showcase its renewable energy prowess, the San Francisco Public Utilities Commission (SFPUC) has harnessed this wind, as well as the sun, to help power its new downtown headquarters.
Designed by KMD Architects, the $200 million, 13-story office building has incorporated a wide range of sustainable elements, including a high-performance building envelope, photovoltaic solar panels and two sets of integrated wind turbines. All told, the 277,000-square-foot building and consumes 55 percent less energy and draws 32 percent less electricity from the city's grid, compared to comparably sized buildings.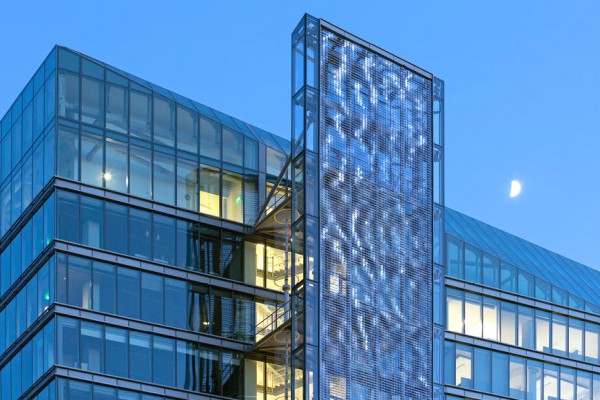 The most striking feature of the sleek, glazed building is the vertical-axis wind turbine tower that juts off the side of the building. These vertical turbines are joined by an internal set horizontal turbines located just under the roof. Combined with energy from the rooftop photovoltaic panels, these two renewable energy systems account for 7 percent of SFPUC's annual energy use.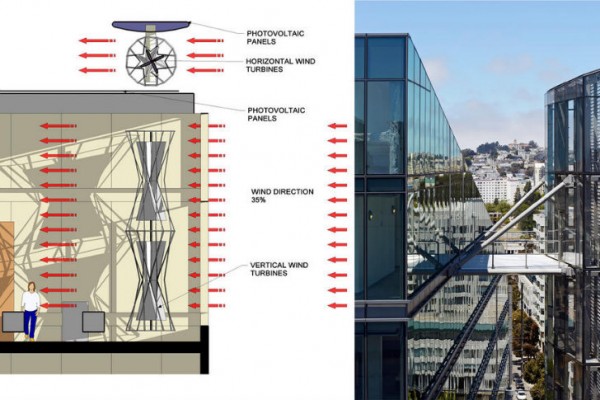 The long-anticipated SFPUC headquarters, located near City Hall in San Francisco's Civic Center, is currently aiming for LEED Platinum certification, KMD says. It has already won an Integrated Project Delivery accolade from AIA's 2010 San Francisco Design Awards program, and was recently listed by AIA/COTE as one of the Top Ten Green Projects of 2013.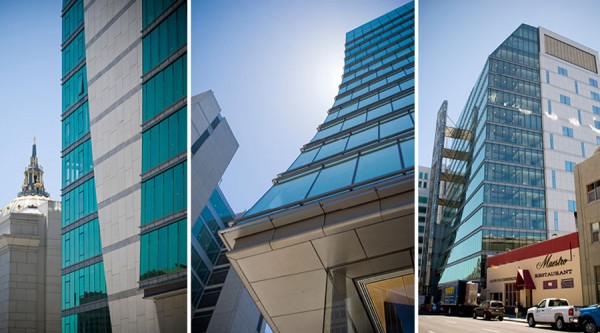 Some other sustainable features include a wastewater system that treats 100s percent of grey and black water waste on site, low-flow toilets, low-VOC-emitting materials in the interior and daylight harvesting for nearly half of its high-performance envelope. The central location of the building also puts it close proximity to rapid transportation options, encouraging its inhabitants to use mass transit instead of driving.