How would you feel if someone told you that your stove was obsolete, and from now on you'd be cooking on a frying pan suspended in the middle of a parabolic solar panel? My guess is confused and slightly insulted. After all, you've been using it for years and it's just like the one your mother taught you to cook on.
Although the intentions are in the right place, this is how people in developing nations feel every time a start-up swoops into their village with newfangled cooking gear. Women in Africa have been cooking over traditional three-stone fire pits for centuries. The safety and environmental hazards of doing so are tolerated, because it's just the way things have always been. The Baker Stove, a product by Top Third Ventures Ltd, aims to ease the transition from open fire pits to more efficient cooking in a way that makes sense for those who will use it.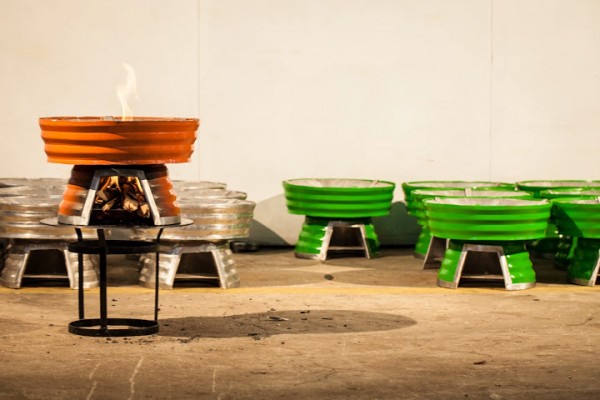 Top Third Ventures Ltd is registered in Kenya, run by a locally based team and a vast network of professionals around the world dedicated to empowering women in the developing world. Using thousands of hours of on-the-ground experience, the designers arrived at a design that is portable, aesthetically pleasing, and far safer than the three-stone fire.
Manufactured entirely in Kenya utilizing the local work force, "The stove is designed to be used with firewood and has a thermal efficiency rating of 32 percent, co-founder Lucas Belenky told TechMoran. "The commonly used three-stone fire has a thermal efficiency rating of about 10 percent so our customers can reduce their wood usage by more than 2/3. Less wood and a higher combustion temperature means there is less dangerous gas produced during cooking and the food cooks faster."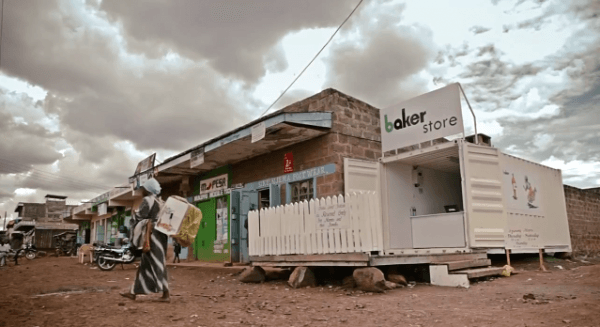 The first Baker Stove store opened on March 29th, 2013 in Kenya, just outside Nyahururu. Currently, the store is selling Baker Stoves faster than the company's facilities in Nairobi can produce them. "If interested investors see 1,000 products sold, they will join us to sell millions of Baker Stoves across the developing world," write the founders on the Baker Stove's Indiegogo campaign page. "This campaign is raising $30,000 to close the gap, i.e. produce and sell another 750 Baker Stoves. The money is 100% dedicated to covering production costs."