Loose insulation blown into unfinished attic spaces is an effective and inexpensive way to add insulation to many houses. The assumption is that the spaces will remain unvisited and untouched, so that the insulation may stay almost as fluffy as the day it was blown.
In reality, it tends to compress a bit over time, losing some of its insulation value. My own attic gets an occasional squirrel visit, and once or twice I tiptoed through to install wiring.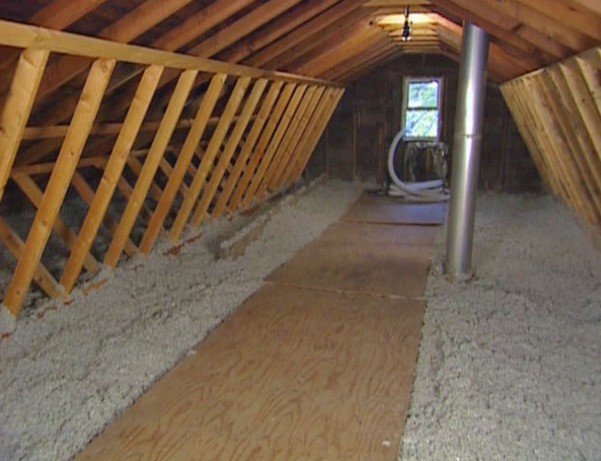 Unfortunately, much worse compression is common. A recent study in the U.K. found that 26 percent of occupants have no clue that they aren't supposed to store heavy boxes on the insulation. Additional numbers know they're cheating, but do it anyway. When they are hard pressed for storage space, up goes the stuff, and down—way down—goes the insulation value. Permanently.
By the numbers, compressing the fluff from 11 inches down to 4 inches reduces its insulative value by almost half.
This information is being promoted, naturally, by a company that makes add-on flooring specifically designed to bear the weight of some boxes, well above the insulation. If you have loose-fill insulation without a floor, and need more storage space, this idea would be worth looking into.