Following closely on the heels of the Earth Day opening of the Bullitt Center, the city of Seattle completed another long-awaited green building civic project with the re-opening of the central waiting room and Compass Room entrance of its King Street Station, which provides Seattle with Amtrak service, Sounder commuter trains and Link Light Rail.
With the ceremonial lighting of the station's restored bronze chandelier, Seattle Mayor Mike McGinn declared the five-year project complete. These improvements include several seismic strengthening upgrades and various LEED-certified sustainable features that use renewable energy, reduce operating costs and lower the building's overall carbon footprint.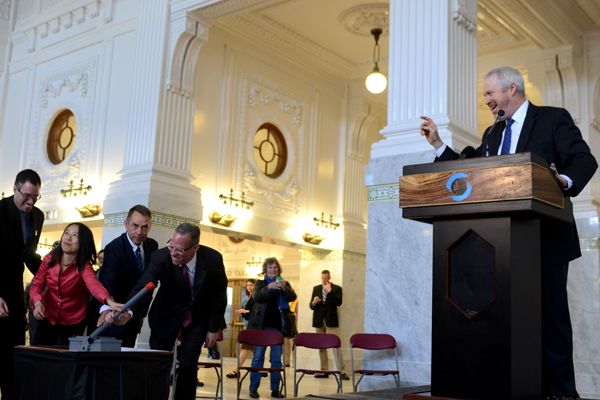 During the $55 million renovation of the long-neglected King Street Station, which first opened in 1906, city work crews installed ground-source heat pumps to regulate temperatures for the building, as well as photovoltaic solar panels on south facing canopies to generate electricity for the station. The project also salvaged original building materials for reuse and recycled 98 percent of waste generated by the process.

Because of these upgrades, the station is expected to receive LEED Platinum certification from the U.S. Green Building Council later this year. The station will also become compliant with the Americans With Disabilities Act by adding a new elevator. In addition, the city restored the building's grand staircase, which will be open to the public in May.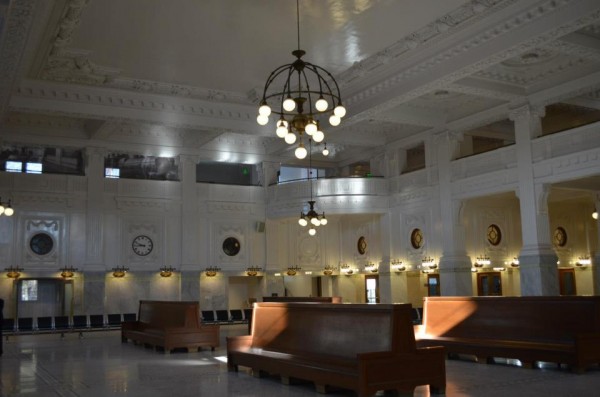 One of the major goals of the project was to strengthen the century-old structure against earthquakes in the seismically active region. The entire building, along with its 242-foot masonry campanile tower, modeled after the Campanile di San Marco in Venice, Italy, was bolstered with more than 1,300 tons of steel support columns.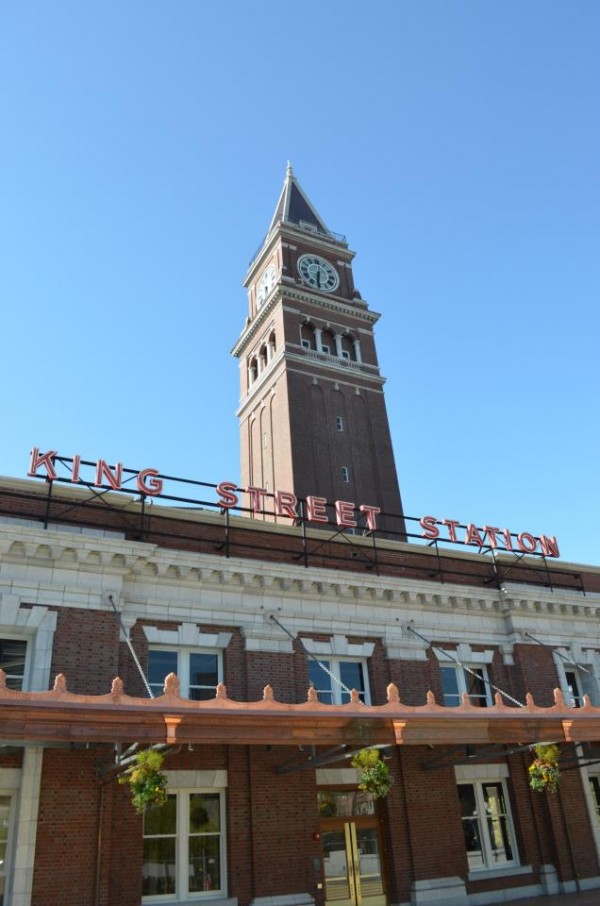 All mechanical, electrical, plumbing and fire protection systems were modernized, and the leaky terracotta roof was replaced. The clock in the campanile tower was also repaired, and a new ticketing and baggage-handling areas was created.
Major aesthetic improvements were also made, as old modifications from the 1950s and 1960s were removed to restore the Italianate plaster moldings and fluted columns to their former glory. Old acoustical tiles and fluorescent lighting were removed and replaced with reproductions of the original chandeliers and wall-sconce lights with new energy-efficient lamps.
Over the last five years, which included most of the Great Recession, the work on King Street Station created more than 500 jobs, including those for skilled trades such as electricians, masons, carpenters and plasterers. Today, the station serves more than 4 million rail passengers annually.