Landfills worldwide have been converted into parks, open meadows, art projects, golf courses — even housing developments — for many decades now. But few can compare to the scope of the Tianjin Bridged Gardens and Qiaoyuan Park, a combined 54-acre site in the city of Tianjin, China, that has been transformed from a toxic industrial wasteland into a showcase recreational space.
Created by the Chinse firm Turenscape Architects, the park system was transformed through a process called regenerative landscape design, which uses natural, sustainable methods to restore damaged soil back to its original state without using harmful chemical fertilizers, pesticides or herbicides.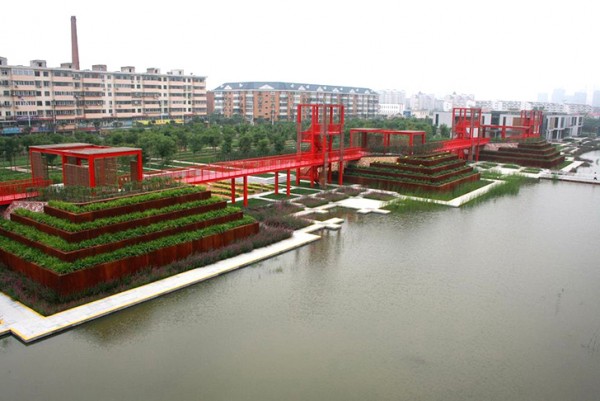 Today the L-shaped park and garden is a low-maintenance urban green space, scattered with man-made ponds and native vegetation arranged in terraced gardens that are accessible via red pedestrian bridges.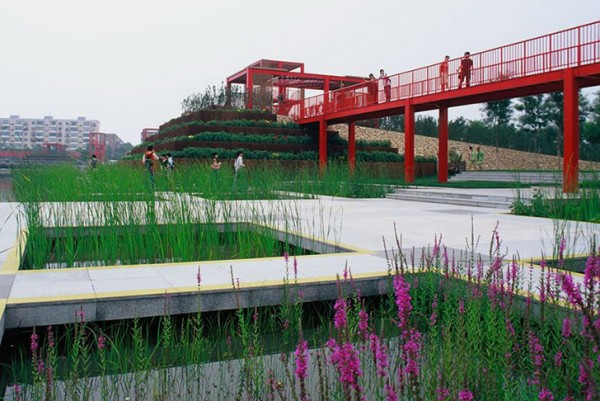 Rather than just scraping off the contaminated soil and planting new trees, Turenscape took a gradual, site-specific approach to healing the heavily polluted site. In a process that took two years to complete, Turenscape began planting seeds of various plant species to begin restoring nutrients in the soil. As these grasses took root and helped fertilize the land, other native species were introduced and allowed to grow freely — in a sense, letting nature design how the final landscaping would look.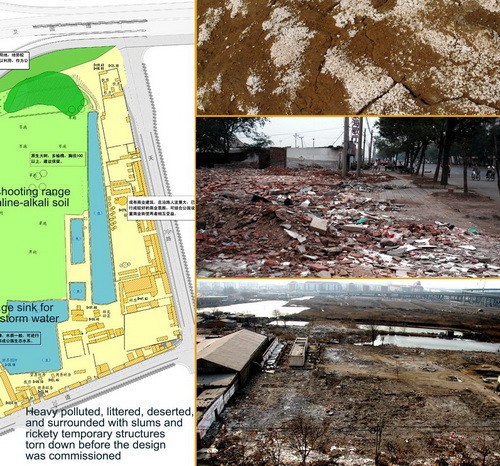 Meanwhile, other areas were inundated to recreate the ponds and salt marshes (a.k.a. "sunken gardens") that had thrived on this spot before the landfill existed, ebbing and flowing with each wet and dry season. To give people access to these fragile wetlands without damaging them, Turenscape built the Bridged Garden concept, a series of 10 rigidly terraced hills that are interconnected by 16-foot-high footbridges and concrete walkways at the water's edge.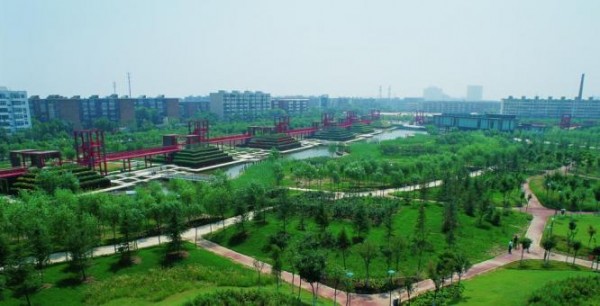 The resulting regenerative landscape of the Bridged Gardens and Qiaoyuan Park, the company says, is a quiet, contemplative urban oasis within a metro region that includes 10 million residents. The self-sustaining ecosystem not only adds aesthetic beauty to the city, it also improves biodiversity, helps absorb CO2 emissions and requires significantly less maintenance and water use that a conventionally landscaped park.