Washington state motorists who use electric-vehicle charging spots to park their gas guzzlers will be lawbreakers – subject to a $124 fine – under legislation making its way through the legislature.
Actually, even if you park an EV in one of the charging spots you could be subject to the fine, if your car isn't hooked up to the charger.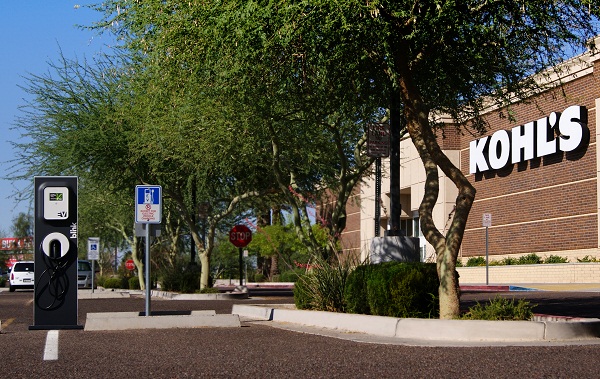 The idea, obviously, is to make sure that public charging stations are available for their intended purpose, in the same way that fines protect the sanctity of parking spots set aside for people with disabilities.
An Oregonian article on the proposal told the tale of one Washingtonian who found six spots at a shopping center occupied by gasoline-powered vehicles during the last Christmas shopping season.
Under current law, there's nothing strictly illegal about that, thus Senate Bill 5849. It sailed through the Senate on March 13 by a 43-6 vote. In the process, the amount of the proposed fine was reduced from $250 to just less than half of that. A House committee, on March 28, also gave the legislation a thumbs-up.
The law is obviously the right thing to do – why build EV charging infrastructure if there's no assurance that it will be available to use?
Still, it's not hard to imagine conventional car drivers becoming a bit frustrated at seeing so few electric vehicles being charged. After all, as Navigant's John Gartner recently reported on EarthTechling, the most recent report from the EV Project, the federally backed effort to develop and learn about electric-vehicle charging infrastructure in the United States, showed that "On average, the Level 1 or 2 AC charging stations enrolled in the EV Project were accessed only once every five days during the fourth quarter of 2012."
In addition to making noncharging parking in the charging spaces illegal, the bill under consideration in Washington adds signage and pavement marking "identifying the station as an electric vehicle charging station and indicating that it is only for electric vehicle charging."