Online auction giant eBay has teamed up with some celebrities to offer one-of-a-kind experiences and products in a special charity auction. But this isn't just any old contest to win celebrity swag.
In honor of April being Earth Month, the event is a charity auction that will benefit the Sierra Club. Additionally, many of the celebrities and products chosen are low-impact and beneficial to the planet in some way.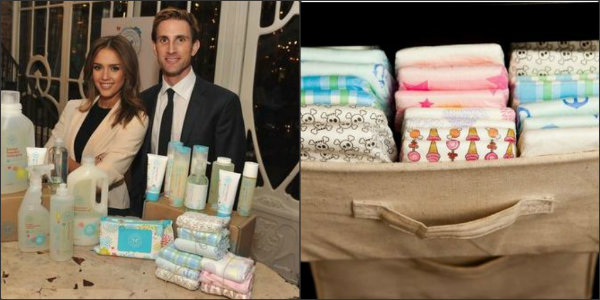 One recently added to the auction is a green nursery e-makeover with Jessica Alba and Christopher Gavigan, plus $300 toward natural and eco-friendly baby products from Alba's business The Honest Company.
Other experienced-based prizes include the a four night stay at Pali Uli Garden's Waterfall House on Maui, HI, where you can learn about sustainability, rejuvenate yourself, and eat certified organic food freshly harvested onsite; the chance to walk and talk with comedian Amy Schumer in NYC (after which you'll be treated to a show); or a private tour of The Weather Channel Studio Headquarters in Atlanta, Georgia.
Product prizes include the eco-friendly SodaStream home beverage carbonation system, which turns ordinary tap water instantly into carbonated soft drinks and sparkling water (with less sugar and container waste), a custom signed cutting board from Nick Offerman of Parks & Rec, and an utographed Shaun White Core Series Skateboard Deck.
The charity auction benefiting the Sierra Club will run through April 28th. Good luck!