Move over, New York's High Line. You're about to be upstaged by a new, even more ambitious adaptive reuse project in Chicago in the form of the Bloomingdale Line. This 2.7-mile-long elevated rail bed north of the city is more than twice the length of the High Line and includes many more grade changes and access points for pedestrians and cyclists.
The Bloomingdale Trail and Park, as the project will be known, will be built from a straight east-to-west railroad that used to run alongside Bloomingdale Avenue. The elevated train was added roughly a century ago to help reduce the number of traffic fatalities on the roads of the bustling city below. With the loss of many manufacturing jobs in the Midwest in the 1980s and '90s, the rail line was used less and less and eventually was abandoned.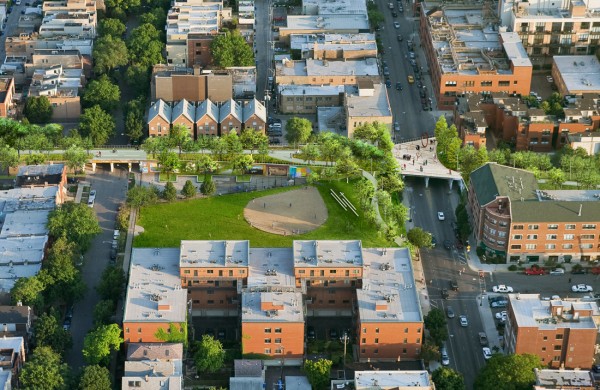 This summer, renovation of the old grade will begin with the addition of separate walking and biking trails along the track bed as crews tear out the old railroad equipment. The line will be used to link four neighborhoods together and will cut through five new parks to be created between the neighborhoods of Ashland and Ridgeway.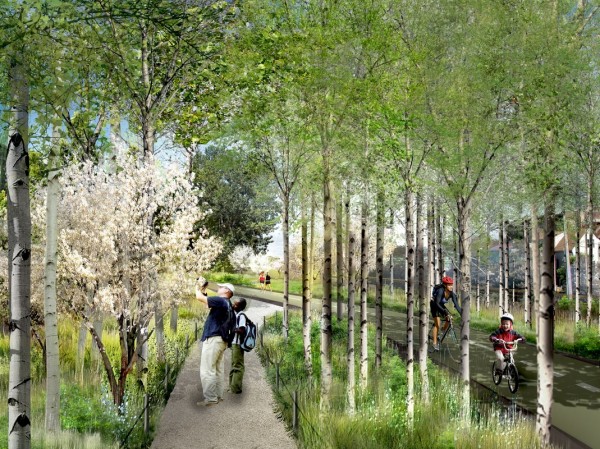 At certain points along the route, artists will be commissioned to create public art, rusting metal rail bridges will be modernized with flat walkways on the deck for pedestrians, and current vacant lots will be transformed into green parks and vegetated open spaces.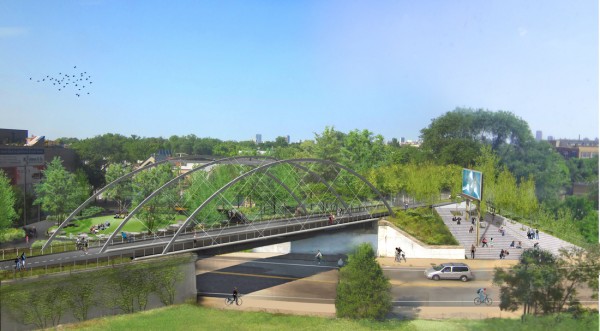 The plan is the latest green proposal supported by Chicago Mayor Rahm Emanuel, who has pledged to make Chicago more "eco-friendly" with several sustainable initiatives involving cleaner drinking water and green building. After nearly a decade of discussion on how to bring the project to fruition, the $50 to $70 million Bloomingdale Trail project is currently scheduled to open next year.