The search for a green transportation fuel is so alluring – even as it remains elusive – that researchers seem to be bending themselves into pretzels in their efforts to find a biofuels breakthrough.
Case in point: A couple of months ago the U.S. Department of Energy (DOE)'s Joint BioEnergy Institute reported on a technique that would allow for greater extraction and breakdown into sugars of xylan, which the institute calls "the most abundant biomass material on Earth" after cellulose.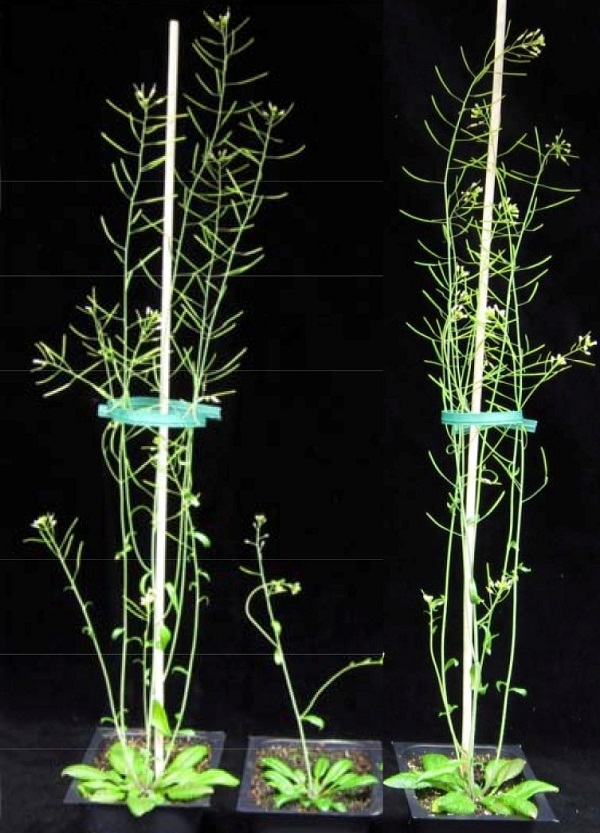 Now the same JBEI is reporting on a way to engineer plants with decreased xylan content.
The motivation for this latest twist in the approach to xylan is that while it's plentiful and thus an attractive potential energy source, xylan also gets in the way of getting at the "the hexoses – six carbon sugars – in cellulose that are more easily fermented into biofuels than pentoses" found in xylan.
Here's how the researchers, led by Henrik Scheller, who heads JBEI's Feedstocks Division and directs its Cell Wall Biosynthesis group,  made the xylan go away:
Working with the model plant, Arabidopsis, as a demonstration tool, Scheller and his collaborators used three mutant lines known to be xylan-deficient to engineer plants with up to 23-percent reduced levels of xylan compared to wild type plants. In addition, following a hot water pre-treatment the engineered plants also realized a 42-percent increase in saccharification yield – the breakdown of carbohydrates into fermentable sugars that is key to more efficient production of advanced biofuels.
Now, not everyone is cool with the idea of "engineering" plant life, but is it OK if it's done for a fuel crop rather than a food crop? Something to think about. Meanwhile, says Scheller, "This engineering approach has the potential to yield future bioenergy crop plants that are more easily deconstructed and fermented into biofuels."