A key characteristic of any intrepid traveler is to be ready to go virtually anywhere at any time. Today, Portuguese architect Jose Pequeno, with the help of design firm DST and the University of Minho, have brought this sense of adventure to tourist housing, called the Transportable Tourism Tower, or TTT, for short.
Made mostly of wood and glass, fastened to a sturdy steel frame, the rugged TTT units are modular in design and can be oriented in a vertical or horizontal arrangement, depending on the needs of the user. DST is marketing the TTT system as being "easily transportable," which is true if they compare the units to other apartments without wheels. However, most tourists don't have heavy-duty flatbed trailers or cranes at their disposal.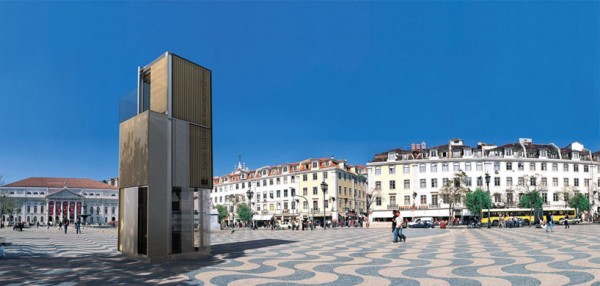 The real benefits of TTT appear to be its flexible nature and its sustainable features. In its vertical configuration, the units rise to three stories and cram in a bathroom, a small kitchen, a dining area, a living room, a small study, a bedroom and a tiny outdoor patio on the roof — all stacked in a footprint of about 110 square feet. The units can also be laid down horizontally, rearranged without the internal staircase and stacked several units high, like a block of apartments.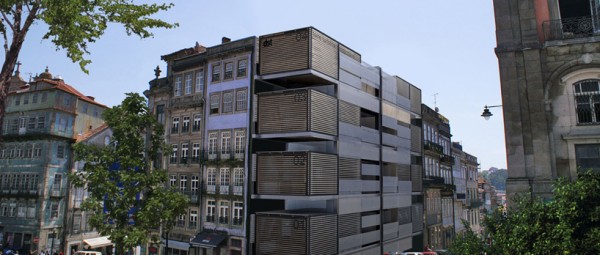 The TTT units are prefabricated to save on energy and production waste, DST says. Each unit can be configured with photovoltaic solar energy systems to reduce energy costs. The wooden slats on its exterior can also serve as sunshades to provide shade and reduce solar gain for the inhabitants while also enabling most of the small structures to be lit with natural light.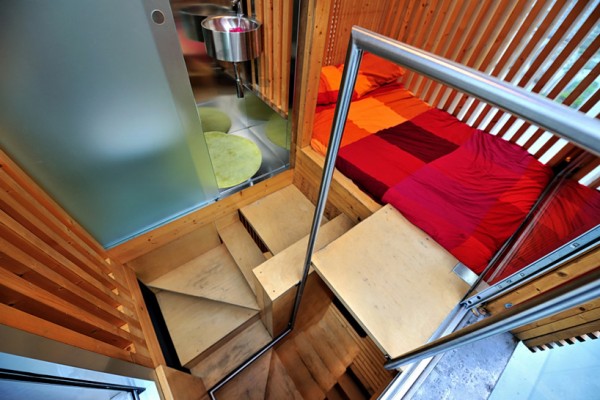 Another innovation is the use of "ET3" structural timber-glass panels, which can be used as a floor, a ceiling slab or a vertical wall, depending on the need of the tenants, and integrates with passive solar energy and insulation materials to retain in cold climates.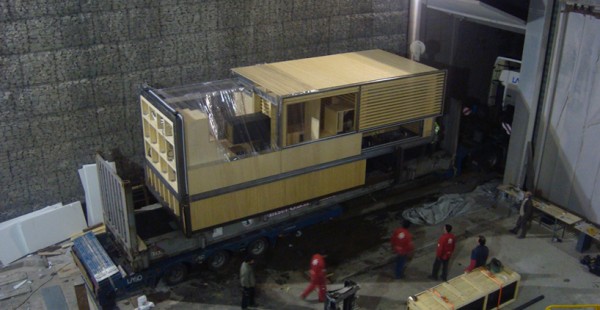 Since being introduced in 2010, the TTT units are being used mostly as information kiosks and portable pavilions, but the modular design and customizable features allow for a nearly unlimited number of permanent or temporary residential uses on a variety of urban or natural terrains.