This year, there was snow. So the ride was on – the Stetson Wind Snowmobile Ride-In, a tour of Maine wind farms put on by the wind power company First Wind and local groups and held, as it turns out, every odd year since 2009.
This year's event, at the Stetson I and II wind farms, had a special purpose: To kick-start the creation a "590-mile circuit of existing trails that would connect Maine's viewing points of power projects," according to First Wind.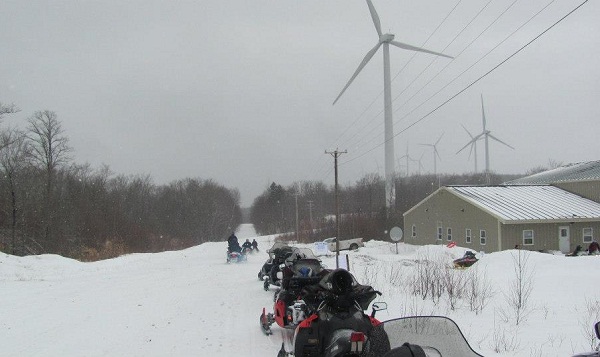 For First Wind, this was savvy PR in sometimes wind-unfriendly New England, one more piece of outreach to go along with the $500 it gave to the Lee Academy in Lee, Maine, for scholarships for needy students, as well as an earlier donation to the House in the Woods, a Lee-based organization that provides outdoor activities for vets and their families.
For snowmobilers, it was more trail action, with a cool renewable energy twist, according to Bob Meyers, executive director of the Maine Snowmobile Association. And burgers off the grill for lunch.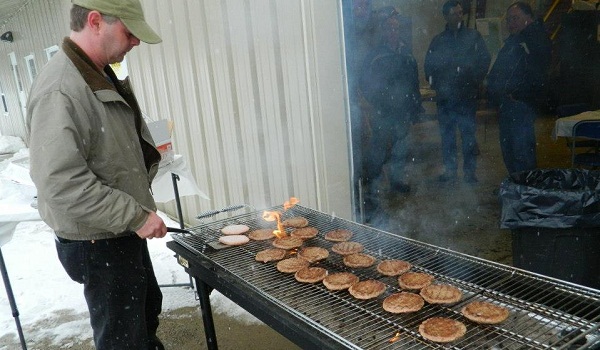 "The ride into a wind project like this is fun for everyone, and we appreciate the businesses in Maine like First Wind who open their projects up to snowmobilers," Meyers said in a statement. "We're very hopeful we can move forward with a statewide wind farm trail system soon, and we look forward to providing more exciting opportunities like this one across the state."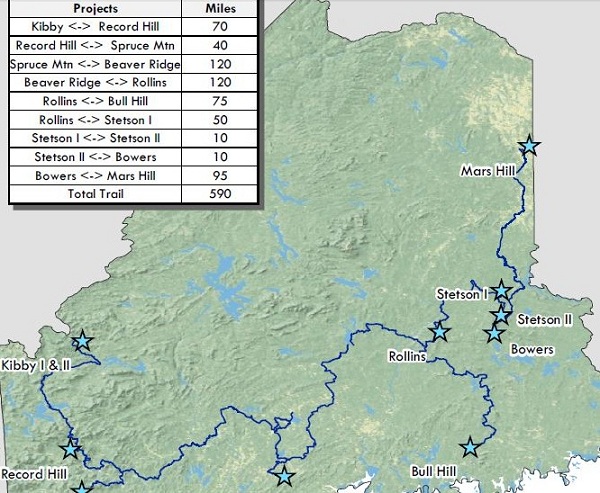 Although these are mostly trails that in one fashion or another already exist, First Wind said it is "helping to bring about upgrades, improvements, connecting trails, and signage to bring the 'Ride the Wind' trail to life."
First Wind says it has five wind farms up and running in Maine, along with another two that are in the permitting process.