When appliance maker Whirlpool began to make extensive interior renovations to its Riverview Campus facility in Benton Harbor, Mich., the goal was reach LEED Gold status for sustainability. Now that the construction is completed, however, the certification was upgraded to LEED Platinum for Existing Buildings.
According to the U.S. Green Building Council, the Riverview Campus earned the higher performance ratings for its more aggressive pursuit of sustainable site development, water conservation, energy efficiency, materials selection and indoor environmental quality.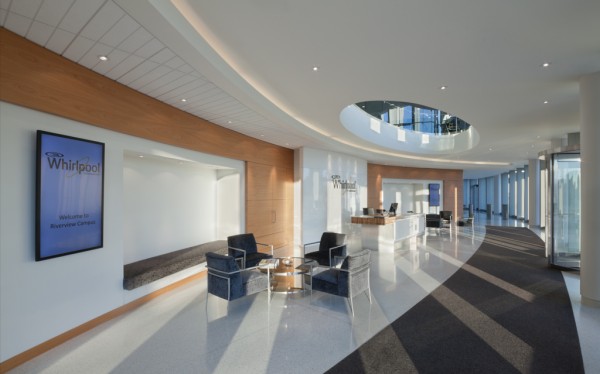 Each year, the new facility is expected to save more than 147,000 gallons of interior water and 16,000 MBtus of energy, due to the renovations. The open design of the office also provides maximum optimization of natural daylight throughout the interior, not to mention greater access to views of the campus and a nearby river.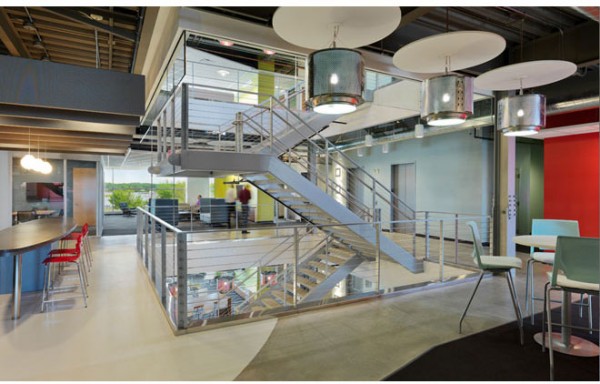 "Building green isn't always the easiest route to take, but it's an important part of being a responsible steward of the environment," said Joel S. Pizzuti, president of The Pizzuti Companies, a developer that cooperated on this and other projects for Whirlpool. "Pizzuti associates and the entire project team worked closely with Whirlpool throughout design and construction to deliver a highly efficient, environmentally friendly building that will serve as a model for sustainable development for years to come."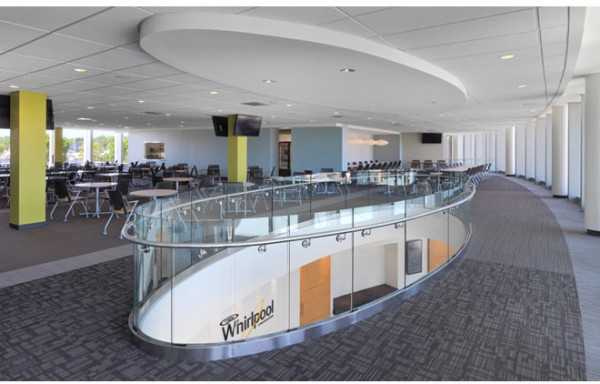 The new campus has had a major impact locally. During the renovation phase, 95 percent of all construction and demolition waste generated, totaling 15,000 tons, was diverted from area landfills through recycling and reuse of materials. More than 90 percent of the project's subcontracts were awarded to Michigan companies, 75 percent to Southwest Michigan companies and 10 percent to local companies.  Additionally, regional materials extracted and manufactured within 500 miles of the project site totaled more than 56 percent of the total cost of materials.
The improved campus also encourages employees to use alternative transportation methods. There are now 10 spots reserved for low-emitting and/or fuel efficient vehicles, complete with onsite electric charging stations.