Editor's Note: EarthTechling is proud to repost this article courtesy of The Climate Group.
US non-profit, the National Association of State Energy Officers (NASEO), hosted its annual Energy Outlook Forum recently, where US Government Energy representatives and businesses alike shared their ambition to win the 'clean energy race'.
David Terry, Executive Director of NASEO, opened the conference by praising NASEO member states for their leadership in creating the policies and programs needed to address the nation's complex energy demands.
The NASEO membership network boasts energy officials from each state and territory in the US, including The Climate Group member states of New York and California.
Dasha Rettew, Head of Member Engagement, The Climate Group said: "States are in a tough spot, with progressive climate and energy policy in Washington getting waylaid. And yet, the State Energy Outlook Conference showed us that states are leading the way, driving solar financing, energy efficiency, high performance buildings standards, and clean energy programs.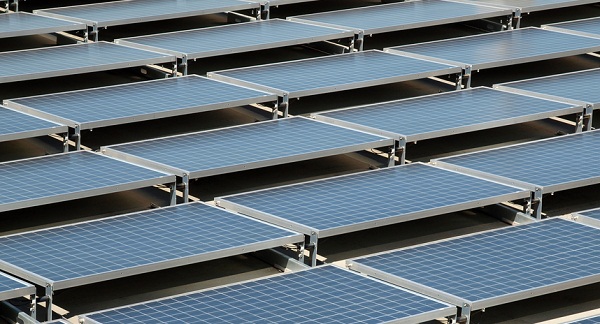 "To take the next step, we need cross pollination between business, US and international governments to replicate and scale these successful clean energy models."
INNOVATING THE ECONOMY
The Honorable Paul Tonko (D-NY), Ranking Member, House Energy and Commerce Committee's Subcommittee on Environment and the Economy, told the audience that his taskforce is continuing to work with President Obama to increase funding for energy needs, including US$210 million for weatherization efforts and US$50 million for state energy upgrades. He stated: "Now more than ever we need outside voices to strengthen our efforts."
David Danielson, Assistant Secretary, US Department of Energy (DoE) Office of Energy Efficiency and Renewable Energy (EERE), reinforced Tonko's message, emphasizing DoE's renewed efforts to bolster relationships with states in a bid to break down market barriers for low carbon technologies. He said: "US DoE is working to win the clean energy race – looking at the ROI of every dollar spent to bring innovation to a US$6 trillion annual energy economy".
One example of this key new feature of EERE is The Climate Group's partnership with US DoE, Cisco and Planetary Skin in Copenhagen that launched the Free Energy Data platform (FRED), an online tool that visualizes Energy Information Administration state energy data and allows energy planners to enter their own unique data, to inform state to state comparisons of energy flows for policy scenario planning.
Among its other achievements, DoE highlighted work in transportation and renewable energy, citing the green highway, a corridor of charging stations every 40-60 minutes across Oregon, California and Washington, through working with Clean Cities that will improve accessibility and acceptance of electric vehicles.
Danielson also cited that the US DoE has quadrupled the amount of renewable energy in the US in four years.
CLEAN ENERGY BOOST
While the US is five to ten years away from direct cost competitiveness of clean energy technologies, DoE is working to increase the impact of dollars spent and to take a "no surprises" approach to its funding, by ensuring that states receive support of an initial US$49million through the State Energy Program.
Other ideas discussed included DoE collaboration with states and the private sector around accelerating technology transfer, injecting states with support in a clean energy "race to the top".
The DoE is also committed to boosting resiliency through energy assurance plans and market adoption of climate mitigating technologies, as a priority under President Obama, and will rely on state partnerships to continue the progress on a local level.
Lunch keynote American Gas Association CEO Dave McCurdy, offered a proactive conclusion on ambition to address climate change, saying: "We can and must take the necessary steps for our children and children's grandchildren".